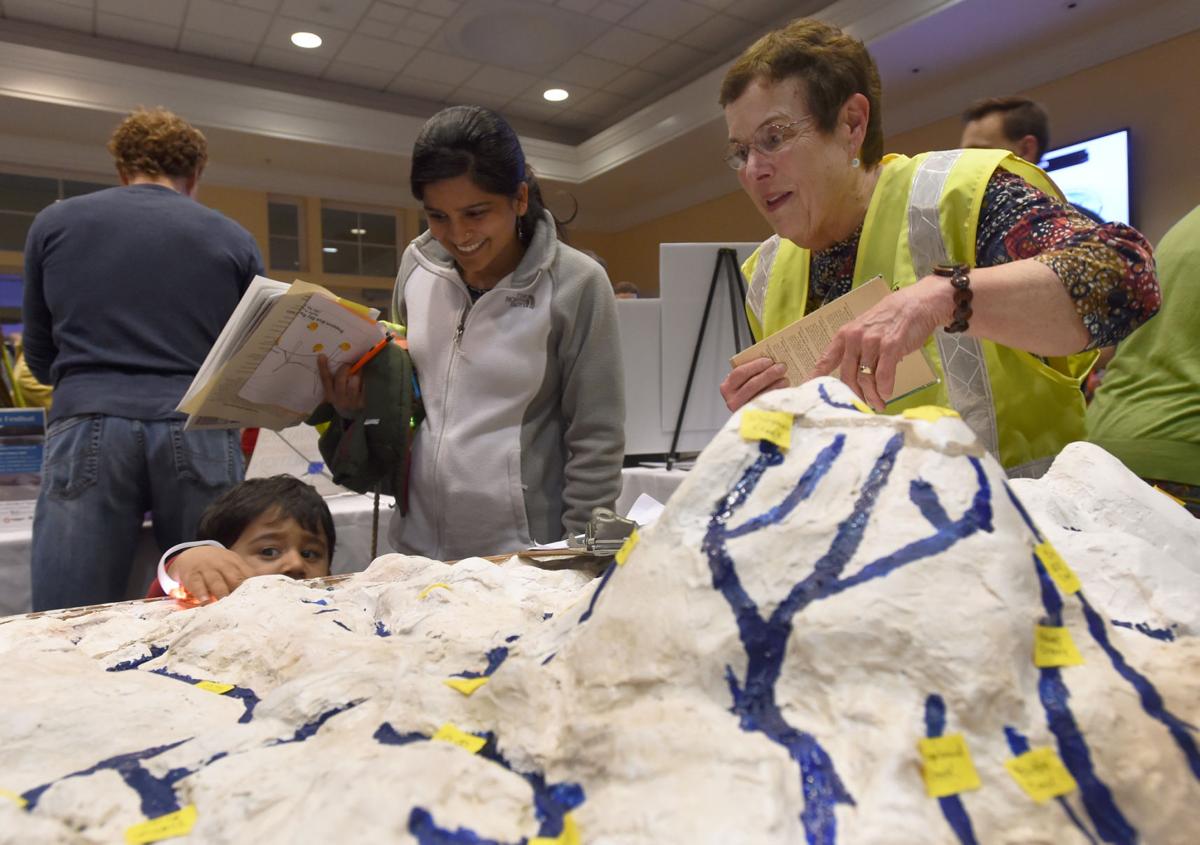 The Corvallis Sustainability Coalition's annual fair and town hall will feature a tribal member who will talk about climate change and some new breakout information sessions.
This will be the coalition's ninth such event. It runs from 5 p.m. to 9 p.m. at the CH2M Hill Alumni Center at Oregon State University on March 9. The event is free, but those interested in the town hall must register in advance by March 5.
The fair starts at 5 p.m. in the foyer and adjacent rooms at the Alumni Center and will feature 50 hands-on exhibits from the coalition's network of 350 partner organizations, a kids' activity room, local food and music.
Included for the first time are a pair of breakout informational sessions. The first, at 5:15 will feature a presentation and Q&A with Corvallis resident Dan Orzech on the Oregon Clean Power Cooperative community solar project. The second session, at 6:15, features Joe Esker of the Ten Rivers Food Web, who will present and answer questions on community food land trusts.
At 7 p.m. the action shifts to the Alumni Center ballroom for the town hall, which features three interactive table sessions and the annual Community Scrapbook of sustainability achievements.
The keynote speaker is Samantha Chisholm Hatfield, a member of the Confederated Tribes of Siletz Indians. Hatfield earned a doctorate from OSU in environmental sciences and has worked with the Oregon Climate Change Research Institute and the Northwest Climate Science Center.
Hatfield specializes in traditional ecological knowledge, and her talk will include information on how indigenous cultures have adapted to climate change.