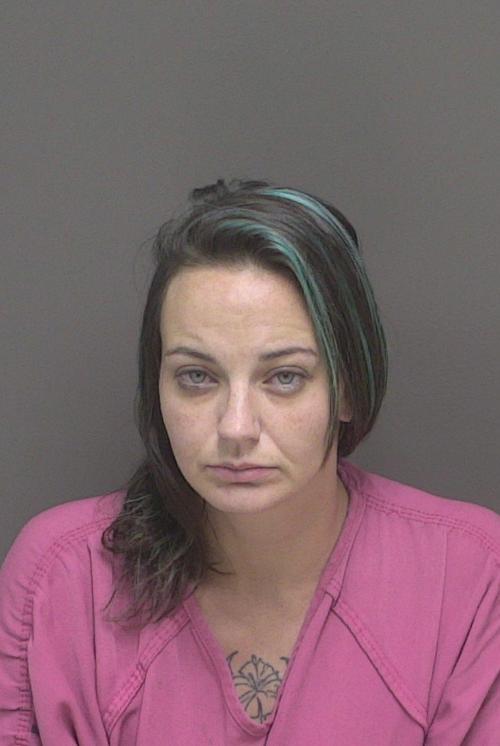 A third suspect was charged on Thursday in Linn County Circuit Court in connection with an Albany robbery.
Kayla Lee Zimmerman, 32, of Albany, stands accused of second-degree robbery.
Judge Michael Wynhausen set her bail at $50,000, and scheduled the next hearing in the case for Sept. 9.
New details emerged from court documents.
The robbery was reported at about 10:15 p.m. on Tuesday from the 1100 block of Century Drive. The accuser told Albany Police Department officers that he was pistol-whipped and had his pickup truck stolen by a trio, according to a probable cause affidavit in the case.
Wade Clayton Moore, 37, of Albany, was charged with first-degree and second-degree robbery and Jillian Mae Thornton, 32, of Brownsville, was charged with second-degree robbery. Both were arraigned on Wednesday afternoon.
According to the affidavit, Zimmerman had gifted the accuser a Chevrolet Tahoe, but later requested it back.
You have free articles remaining.
The accuser told authorities that he engaged in an altercation of words via telephone calls and texts with Zimmerman, and resisted her attempts to get the truck back.
Zimmerman, Thornton and Moore arrived at the accuser's residence, and the accuser grabbed a baseball bat to defend himself, he told police, according to the affidavit.
Zimmerman entered the truck and the accuser argued with her about his children's possessions, tools and other items inside, the affidavit states.
The accuser told police that Zimmerman and Thornton began hitting him, and to make them stop, he began striking the pickup with the bat, according to the affidavit.
Moore then approached, pointing a pistol at him, the accuser told police.
The accuser dropped the bat and went inside his residence, and the trio left in their vehicle and the Chevrolet, the accuser said, according to the PC affidavit.
The title of the Chevrolet is not in the accuser's name nor Zimmerman's, according to court paperwork.
Benton County Mugshots for August 2019