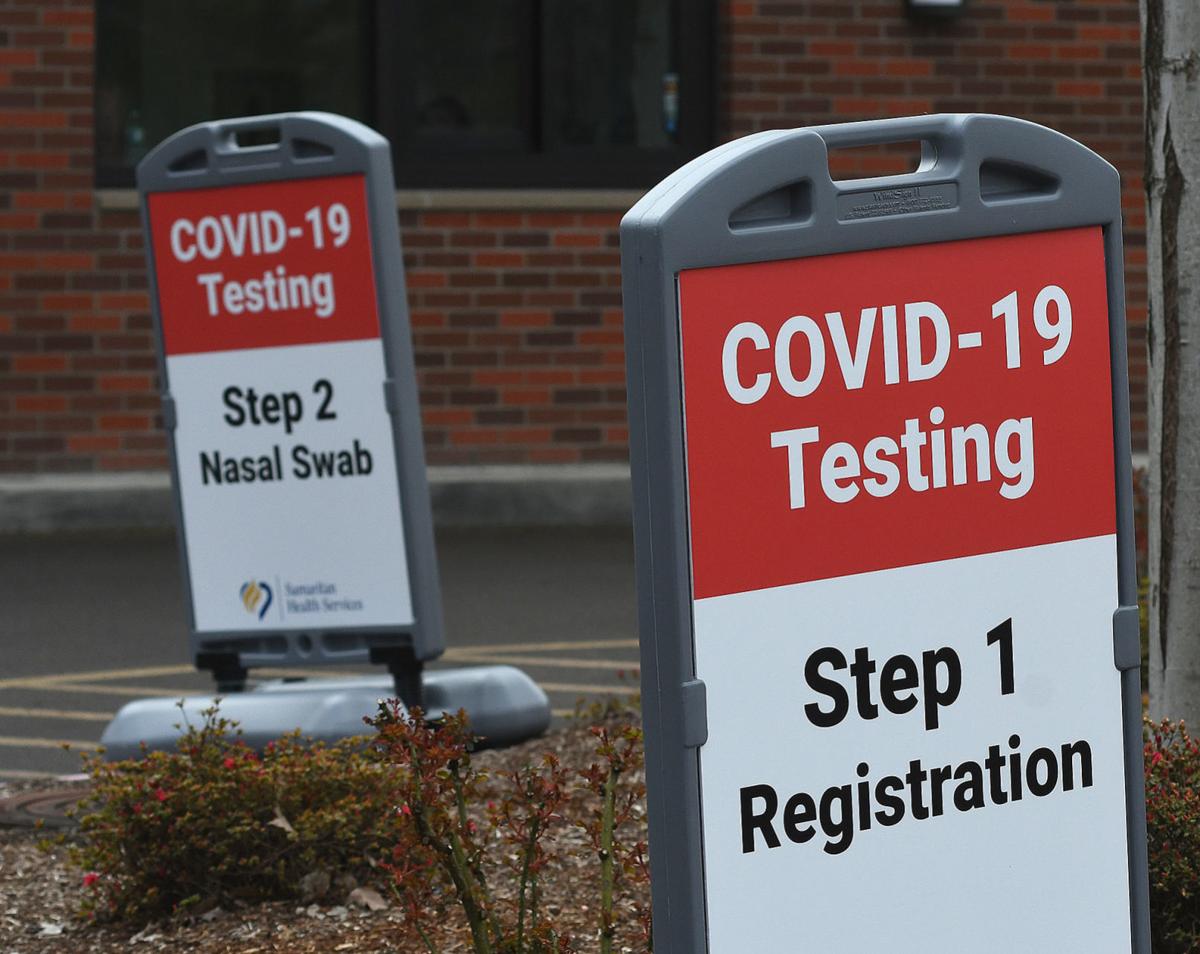 Linn County reported two more cases of COVID-19 and Benton County none in the 24-hour period ending early Monday morning, according to the Oregon Health Authority.
Linn County's two confirmed and presumptive cases of the disease brought its total to 117 with nine deaths.
Benton County reported one additional case later Monday after the OHA report, bringing that county's case total to 56. Benton County has reported five total deaths and one current hospitalization.
The OHA reported one additional death in the state in its Monday report for a total of 154. The death is a 59-year-old Marion County man who tested positive Friday and died the same day at Salem Hospital. He had underlying medical conditions.
The OHA's 59 new confirmed and presumptive cases of COVID-19 put the state total at 4,302.
Oregon's new confirmed and presumptive cases reported Monday by the OHA, in addition to Linn County, are in the following counties: Clackamas (5), Deschutes (2), Jackson (1), Jefferson (11), Josephine (1), Lane (4), Lincoln (3), Marion (13), Morrow (1), Multnomah (6), Polk (2), Umatilla (4), Washington (4).
The United States has 1,787,680 total cases of coronavirus, with 104,396 deaths, the Centers for Disease Control and Prevention reported on Monday. That's 26,177 new cases and 696 new deaths from the numbers reported Sunday.
Public health officials are not releasing the names of individuals who test positive for the disease because of privacy restrictions and out of concern that disclosing names could discourage people who may be infected from getting tested or seeking medical help.
Instead of publicizing the names of infected individuals, public health workers interview them to determine who else may have been exposed to the virus and contact those people about getting tested and taking protective measures.
Benton County has a phone number available to answer general questions on COVID-19 from 8 a.m. to 5 p.m. Monday through Friday. That number is 541-766-6120. Callers can leave a name and phone number for a return call.
In addition, the Benton County Emergency Operations Center has a website (bentoncounty.recovers.org) dedicated to coordinating donations for the pandemic response in the county.
Last week, OHA previously announced that it will begin reporting large COVID-19 outbreaks in workplaces. This will include all past and future outbreaks that involve five or more COVID-19 cases in a workplace setting. OHA is in the process of compiling information on past outbreaks for public disclosure.
OHA is now including a link to the Oregon COVID-19 Daily Update in the daily news release. The Daily Update is a detailed look at COVID-19 in Oregon, including testing data, hospital capacity, and cases broken down by demographic information such as age groups, gender, race and ethnicity.
Concerned about COVID-19?
Sign up now to get the most recent coronavirus headlines and other important local and national news sent to your email inbox daily.