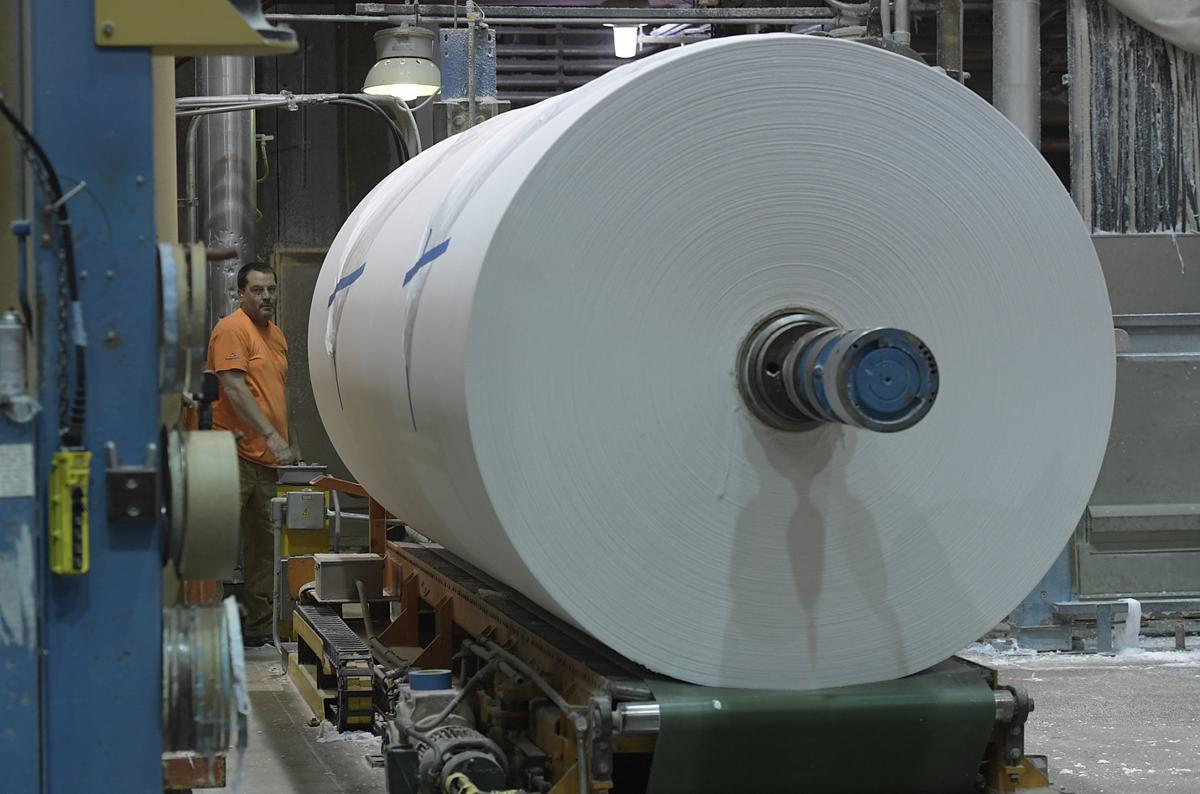 The demand has led to George-Pacific, including its Halsey-based plant, seeing a sharp increase in productivity over the past couple months. 
Georgia-Pacific's 14 tissue paper plants across the U.S. are, on average, producing 1.5 million more rolls of toilet paper per day than they were before the pandemic began, according to senior director of public affairs and communications Kelly Ferguson.
"I've been with G-P for about 15 years," Ferguson said. "Talking to people who have been around as long, we've certainly never seen anything close to this. I've read lots of news articles looking at this. Why toilet paper? We don't have the answer. There are many people out there who have proposed that answer. And paper towels really are the same thing. But I've never seen anything quite like this."
While the demand for toilet paper, paper towels and other tissue products has caused Georgia-Pacific to produce a greater output than usual, it has not led to the company making any grand changes to its operating process.
The Halsey plant, which employs more than 300 workers, was already a 24/7 operation before the pandemic started, and it has not needed to make additional hires to accommodate customers. 
"We were producing a lot of toilet paper before all of this began," Ferguson said. "I can't say that we have necessarily done anything specific to boost production. But we have made some production records that we haven't seen in quite some time."
Producing enough product hasn't been a problem, but getting that product shipped where it needs to go has proven difficult and contributed greatly to the shortage shoppers are experiencing. 
"You can only turn so many trucks and that's just a reality," Ferguson said. 
One way Georgia-Pacific has attempted to remedy the shipping bottleneck is by delivering directly to its customers, instead of sending shipments to a distribution center like it typically would. 
"Things that you don't see on store shelves when you go to your local grocer, a lot of that is related to just being able to get the product and fulfill what is really unprecedented demand," Ferguson said.
Concerned about COVID-19?
Sign up now to get the most recent coronavirus headlines and other important local and national news sent to your email inbox daily.