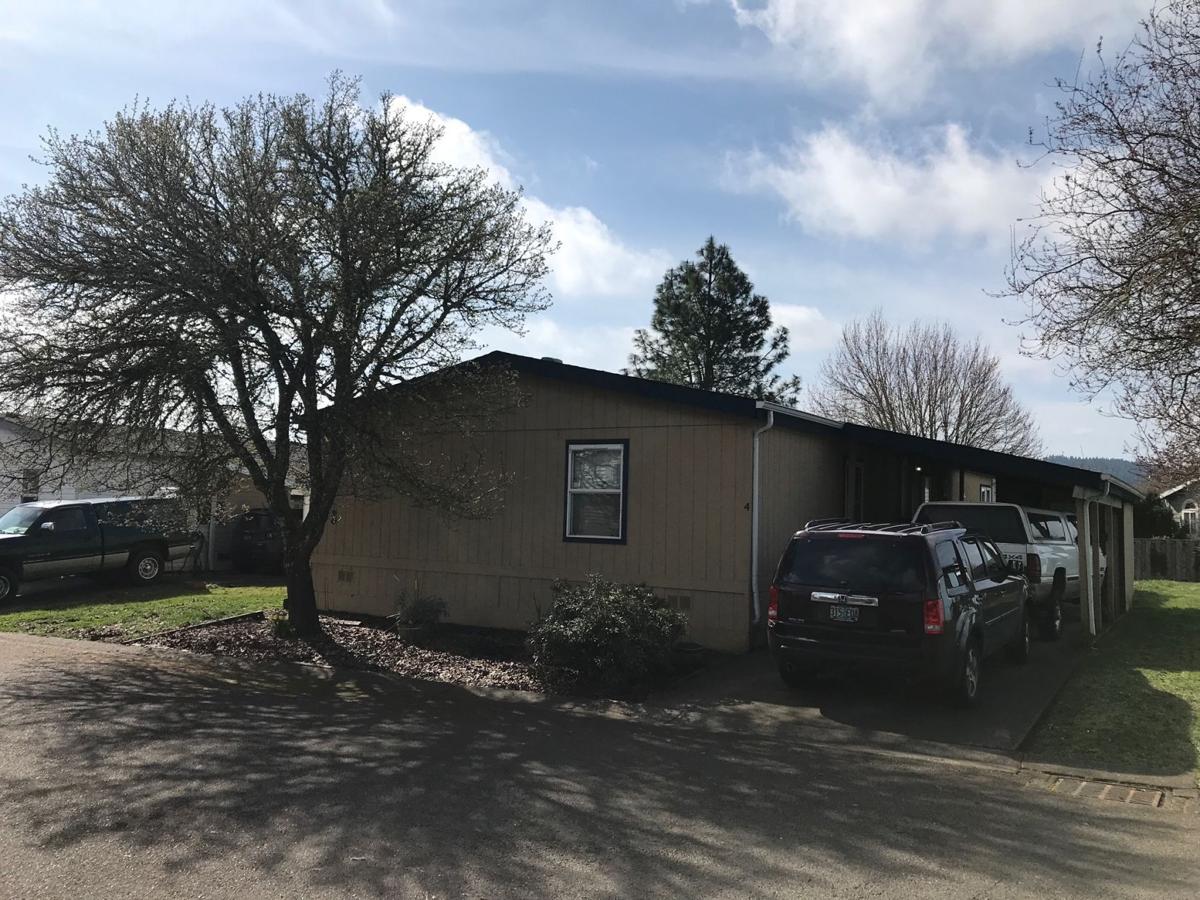 Philomath police are investigating an apparent murder-suicide that happened Sunday morning at the Forest Meadows manufactured home park.
According to a news release issued Monday by the Philomath Police Department, Officer Brandon Thurman went to 1284 NW 19th St., No. 4, to investigate a 911 hangup call that came in at 10:41 a.m. Sunday and got no response when he knocked on the door. After a Benton County sheriff's deputy arrived as backup, the two officers kicked in the door of the residence to check on the occupants.
Inside, they found two people dead from apparent gunshot wounds.
The two have been identified as a married couple, Carl Anthony Rath, 55, and Merry Gay Rath, 53.
The official cause of death will be determined by an autopsy, but police believe the incident was a murder-suicide.
"There's not a third suspect at large and no one in custody," Police Chief Ken Rueben said. "We believe one of the parties shot the other and then committed suicide."
Rueben said the department has no record of police ever having been called to the address before, and neither of the deceased appears to have had a history of domestic violence.
Support local news coverage and the people who report it by subscribing to the Corvallis Gazette-Times.
Philomath police are working with the Benton County District Attorney's Office and the Benton County Major Crimes Team on the investigation. The Corvallis Police Department, Benton County Sheriff's Office and Oregon State Police are providing assistance.
Anyone with information about the case is asked to contact Officer Brandon Thurman or Lt. Dave Gurski at the Philomath Police Department by phone at 541-929-6911 or by email at police@philomathoregon.gov.
C.A. Rath was a physical education teacher at Philomath Elementary School and a longtime football, wrestling and baseball coach in Philomath. He was the high school's head football coach for six seasons.
Merry Rath worked as a hairdresser at Northwest Hair Lines in Corvallis.
According to a 2011 Gazette-Times story following a kidney transplant he received, C.A. Rath stepped down as Philomath High School's head football coach in 2002 after being diagnosed with IgA, a kidney disorder. He continued to serve as an assistant baseball coach at the school until 2008.
C.A. and Merry Rath's son, Anthony "Tony" Rath, is a kicker on the Pacific Lutheran University football team in Tacoma, Washington. Their daughter, Andi Rath, was a soccer and softball player at Philomath High School.