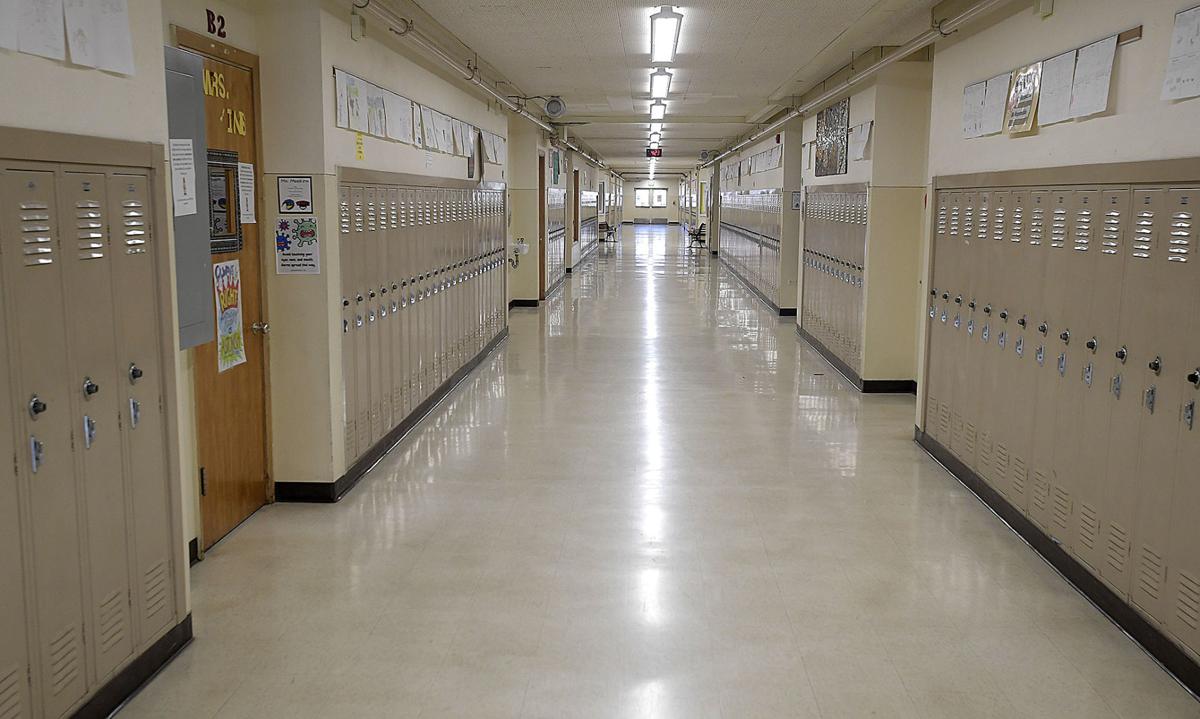 On Monday, Greater Albany Public Schools released a draft plan that would see all K-12 students back in classrooms by Feb. 25. But it came with a caveat that has been repeated by the district for the last nine months: school will not look the same, and how long students can stay in the classroom is up to the community.
The plan, which has not yet been finalized, follows new guidance from the state that prioritizes elementary students for in-person learning. GAPS students in grades K-5 would not attend school at all, including comprehensive distance learning, the first week in February. The break would allow for teachers to prepare to welcome K-2 kids back into hybrid learning beginning Feb. 8.
Students would then return to school in tiers on a hybrid schedule, with no students attending in-person learning five days a week.
Grades 3 through 5 would return Feb. 11, sixth grade would return Feb. 16 and seventh and eighth grades would see classrooms on Feb. 18.
High school students would return in phases. On Feb. 22, all of Albany Option School would return to in-person learning. Ninth-graders at South Albany and West Albany high schools would return in two cohorts — one is scheduled to begin on Feb. 22 and the other on Feb. 23. On Feb. 25, all students grades 9-12 would return in two rotating cohorts as well.
"There's nothing more important to me than our students and staff being safe," Superintendent Melissa Goff said Monday during a two-hour discussion on reopening plans. "It's my number one commitment and it's also the thing that keeps me up at night. ...
"I feel very strongly that I would not be recommending this timeline if I felt there was a significant difference in risk between the last week in February to the last week in March or April," she continued. "Yes, there is a risk. It is risky, it will be a risk to do this. It will be a risk for kids to go back."
Goff said GAPS weighed the risk based on science and a recommendation from the CDC that outlines three considerations for districts to assess risk when welcoming students back to in-person learning.
Positivity rates — meaning the number of people who test positive out of all the people tested — as well as case count per 100,000 in population and a school's ability to implement mask wearing, social distancing, hand washing and contact tracing are to be considered.
Risk is assessed on a sliding scale with the lowest risk existing when a positivity rate is at or below 3%, there are fewer than five cases per 100,000 in population and all health protocols can be consistently implemented. The highest risk, according to the CDC, exists with a positivity rate of more than 10%, more than 200 cases per 100,000 in population and none of the protocols can be consistently followed.
Districts, Goff said, can choose either the county's positivity rate or cases per 100,000 in population and pair that with the ability to follow protocols to decide whether to open.
In GAPS, that decision would be split if based on current data.
The most recent numbers show Linn County with 320 cases per 100,000 and a positivity rate of 7%. Benton County, also served by GAPS, has 280 cases per 100,000 and a positivity rate of 3.5%. Goff said she was confident the district could consistently implement all protocols, which include contact tracing — an assertion that was challenged by board members, student representatives and county health officials alike.
Contact tracing, Linn County Public Health Officer Dr. Bill Muth said on Monday, has only gotten worse. People, he said, are reluctant if not outright refusing in some cases to cooperate with the county's attempt to trace COVID-19 cases — a key component to being able to track community spread, request quarantine and avoid exposure.
"We said that (contact tracing) was (possible) and that we would do good, but contact tracing is going to be a key point in this and it's not going well," said board member Michael Thomson.
Board Chair Kim Butzner added that the community has repeatedly asked the district to open schools but that behavior outside of schools impacts students' ability to learn.
If a student contracts COVID-19 outside of school and has contact with their in-person learning cohort, that cohort must revert back to comprehensive distance learning. The teacher or teachers who taught that cohort, Goff said, must also quarantine due to exposure.
"We can only control what's happening in school, which everyone is asking us to do, but we need the community to do so as well to keep those kids in school," Butzner said.
The two student representatives on the board said they were doubtful their peers would adhere to proper protocols.
"I'd like to point out, how are you going to be able to make every student follow the regulations?" South Albany High School junior Esperanza Herrera asked. "There's little kids who don't understand what's going on. ... I see people hanging out every day not wearing masks in the high school, I see it all over social media. ...
"I just don't find it very smart to go to school right now with people who don't want to follow the regulations," she said, adding that she would not be returning to school, citing her multigenerational household.
West Albany High School senior LJ Carmichael agreed, saying, "A lot of my friends and people I heard of are just scared they're going to miss their senior year. There are people that I know that don't believe in it and are in my grade, and that kind of scares me. ... They could pull their masks off when no one is looking."
Students who willfully disobey the protocols set forth by the Oregon Health Authority and Oregon Department of Education would not be permitted to continue in-person learning and would have to re-enroll in comprehensive distance learning.
GAPS board member Justin Roach also noted that the unwillingness to follow health and safety protocols extended into the community.
"We are in a community where a significant number of people think this is a hoax," he said. "In order to make this work, we all have to buy into this idea, and I'm scared about that. Frankly, I'm really nervous that this COVID-19 fatigue and political philosophy is going to lead to people potentially dying."
Goff said that she took the concerns raised on Monday seriously.
"There is no doubt that community engagement in mitigation efforts and contact tracing is critical to our success," she said after the meeting. "My most significant concern as I leave this meeting is in regards to our student feedback and what they are observing within our community and among our teens. We are truly in this together and need to rely on each other as we take these next steps."
Those next steps revolve around a vaccination timeline as well as conversations with district staff.
According to Goff, 83.7% of staff approved a memorandum of understanding that laid out the conditions for teachers to return. The MOU did not address whether staff was comfortable with returning to in-person learning in February.
Under the current timeline set by the state for vaccinations, educators have been placed in group 1B, as essential. However, vaccinations for group 1A have not yet been completed.
Once group 1B can be vaccinated, GAPS will tier its staff, with teachers who work with the most vulnerable students and medically vulnerable staff receiving the vaccination first. Elementary educators will be next in line, with middle and high school educators following.
Gov. Kate Brown announced on Tuesday that K-12 educators could start getting shots on Jan. 23, when additional vaccine shipments are expected to arrive.
GAPS, Goff said, cannot mandate vaccination for its staff, and Muth noted that it is still unknown whether a vaccinated person can contract the virus and pass it to an unvaccinated person.
The current timeline for reopening, Goff said, takes into account the hope that teachers will at least begin receiving the first of two vaccination doses prior to the opening of school, but the timeline could change with additional guidance from the state.
On Jan. 19, the state is expected to release new metrics as guidance for districts in reopening schools. And while the metrics will no longer be mandatory, PACE — the entity that insures the majority of school districts across the state — has stated it would not cover districts that open without meeting those advisory metrics.
It's a wrinkle Goff said she believed could be resolved in the coming weeks.
"This is not a silver bullet," Goff said. "We are not going to see us go from distance learning back to school as we've known it in the past. We will continue to have interruptions. The more the community can help us, meaning cooperating with contact tracing and ensuring people who have been exposed are removed from a situation in which they can expose others, is extremely important."