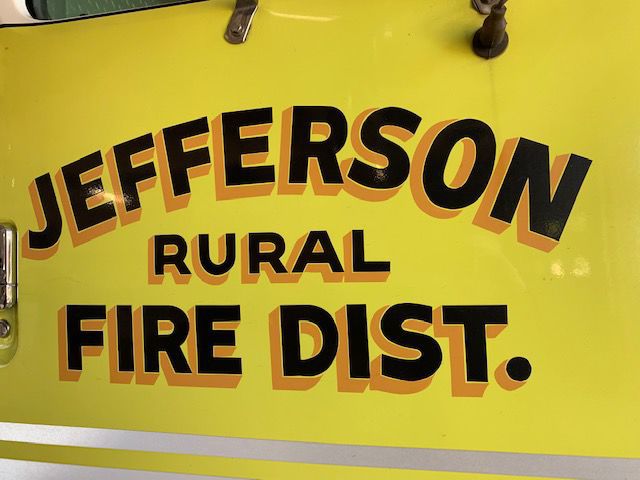 Voters appeared to be on track to pass a five-year levy that will raise $1.38 million for the Jefferson Fire District, according to preliminary results released about 9:45 p.m. Tuesday by Linn and Marion counties.
The tally was 749 "yes" votes to 605 "no" votes.
The measure will help keep the community safe and provide better service to residents, said Travis Powers, a volunteer lieutenant firefighter and director of the Friends of the Jefferson Fire District.
"We're looking good. … I think Jefferson voters saw our needs," Powers said. "There was always a slight doubt. Anytime we ask for new taxes, it's hard for people to take hard-earned money out of their pockets."
The local option tax will be used to replace a 2004 ambulance, purchase a new water tender, upgrade an existing water tender, increase apparatus maintenance and conduct facilities improvements.
The levy also would help offset a loss caused when Millersburg switched from Jefferson to Albany for fire protection. The annual loss of the Jefferson Fire District's tax base from the change was about $270,000 — roughly one year of the five-year tax, said Jefferson Fire Chief Kevin Hendricks in a previous interview.
The levy would collect 38 cents per $1,000 of assessed value.
Powers said that he was "cautiously optimistic" that the early unofficial results would hold.
"I just talked to the chief, and he said that when we get preliminary results, it's hard to swing them the other way," Powers added.
A levy for the Idanha-Detroit Rural Fire Protection District also was on the special election ballot, and that measure appeared to be passing, as well.
The early tally was 58 "yes" votes to 33 "no" votes.
That measure, at a rate of 68 cents per $1,000 of assessed value, is a continuation of a current levy, and would generate about $254,000 over four years.
Funds, if the result holds, will be used to upgrade equipment, improve buildings and subsidize staffing.