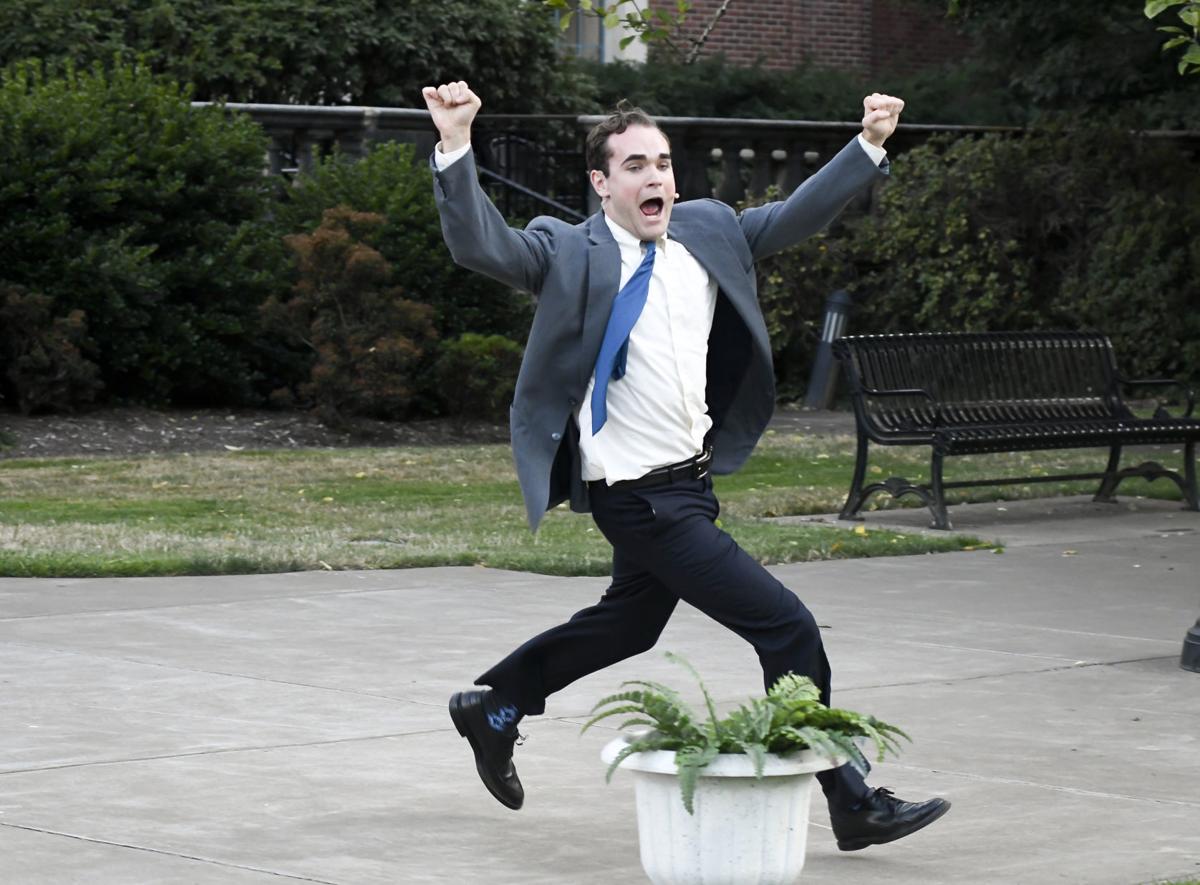 This first weekend of August may be the busiest weekend of the summer in the mid-valley, with activities stretching from the grounds of Sweet Home's Oregon Jamboree all the way to the Memorial Union Quad at Oregon State University.
So grab your calendar and start marking these dates:
OSU's annual Bard in the Quad production kicks off tonight for a two-weekend run at the Memorial Union Quad. This year's show is "Romeo and Juliet," and director Elizabeth Helman has set Shakespeare's story of young love in the midst of the Jazz Age, and also has tried to emphasize the humor in the show's first half — which, of course, places the tragedy of the show's second half into sharper contrast. Bard in the Quad is a mid-valley summertime tradition, but be sure to bring some warm clothes, because it can get chilly after sunset. Read more about this year's show by clicking here.
Meanwhile in Corvallis, the Benton County Fair is in full swing, and three concerts remain on the bill: Thursday's show features a pair of tribute bands, one honoring Tom Petty and the other paying homage to Queen, and that could be fun. But we spent some time recently talking to Friday's headliner, 80s pop icon Taylor Dayne, and also had an interview with Rudy Gatlin of The Gatlin Brothers, who headline Saturday's concert. Dayne might not rule the charts the way she did in the late 1980s, after "Tell It To My Heart" became an international sensation, but she's stayed busy: Click here to read my interview with her. 
As for The Gatlin Brothers, it's hard to believe that it's been 40 years since "All the Gold in California" topped the country charts, but the brothers have been making music together now for six decades. For their Saturday show, they're focusing on basics: Two acoustic guitars, a bass, those brotherly harmonies and hit after country hit. Click here to read my interview with Gatlin. 
Meanwhile, across the mid-valley, the Oregon Jamboree country music festival is getting ready to roll in Sweet Home. Robert Shamek is in his fourth year of running the festival, but he's a Sweet Home native and longtime volunteer at the festival. In an interview this week, Shamek told me about how the festival tries to offer each year a blend of old school and new school country music acts. It looks to me like this year's bill hits that sweet spot, with headliners including Hank Williams Jr., Chris Young and The Brothers Osborne. Click here to read my interview with Shamek and to pick up some quick notes on the festival headliners. 
Saturday brings one of the summer's highlights for lovers of local art: The annual Clothesline Sale of Art settles in on the lawn of the Benton County Courthouse, where members of the Corvallis Art Guild will display their wares for sale. It's a great way to catch up with some of your favorite local artists. Peggy Sharrow, a member of the Art Guild, explained to me how artists back in the first days of the show actually used clotheslines to display their works; a few windy days showed some of the limitations to that approach. Read my story about the event by clicking here. 
The big new movie in town is "Hobbs & Shaw," the spinoff of the "Fast and Furious" franchise, and many of you will be going to that, regardless of the reviews. But you can click here to read a review of the flick.
But you should also check out what our own Cory Frye had to say about Quentin Tarantino's "Once Upon a Time ... in Hollywood." I won't spoil anything, but you should know that Cory has been moved to see the flick now three times. Click here to take a deep dive with Cory into the movie. 
Get local news delivered to your inbox!
Subscribe to our Daily Headlines newsletter.