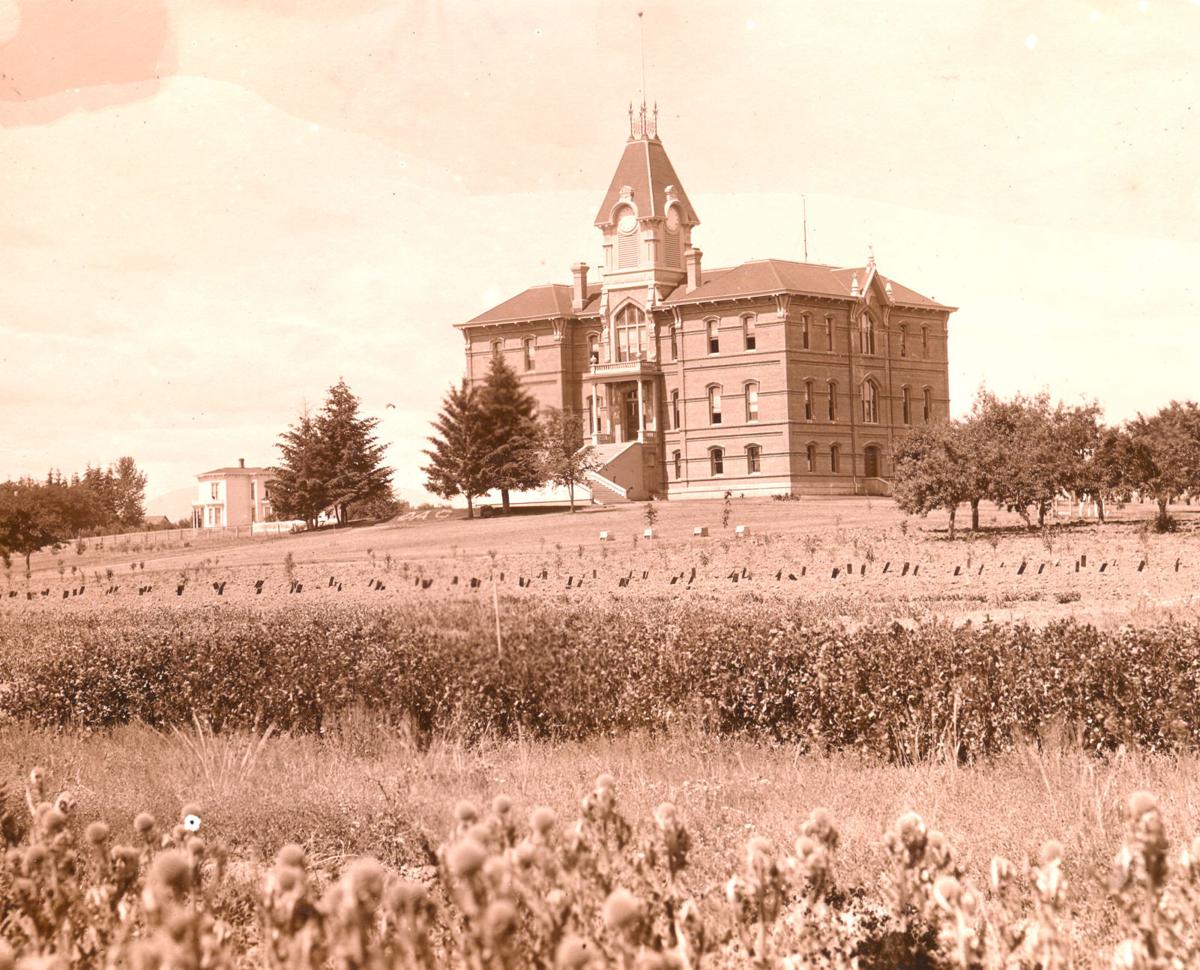 To paraphrase a comment that President Trump once made about health care: Who knew that history could be so complicated?
As colleges and other institutions, including Oregon State University, work to come to terms with the less savory chapters of their pasts, it's becoming clear just how complicated it can be.
But this is work that potentially comes with a benefit for everyone: A deeper knowledge of history and its complexities can be an invitation to honest discussion of how the currents of the past still flow into and shape the present.
At stake at OSU currently are controversies over the names affixed to four campus buildings: Arnold Dining Hall, Avery Hall, Benton Hall and Gill Coliseum. Protesters have made the case that the namesake of each of these buildings held, at least to some degree, racist views.
But take a closer look at each of the four cases, and it's not long before complexities enter the picture. For example, the protesters have targeted Benton Hall, arguing that it's named after Thomas Hart Benton, the famed Missouri senator who advocated for westward expansionist policies in Congress and in 1846 said that "the white race alone received the divine command, to subdue and replenish the earth."
At this point, the case for renaming seems clear-cut. But here's the rub: Benton Hall wasn't named for Thomas Hart Benton, but instead was named to honor Benton County, whose citizens paid for construction of the building in the 1880s. The problem here, of course, is that Benton County was named after Thomas Hart Benton. It all becomes a tangled web that could prove difficult to unravel.
The other three buildings under review at OSU offer similar complications. None would appear to provide the sort of "egregious circumstances" that prompted University of Oregon President Michael Schill to remove the name of Frederic Dunn, a leader of the Ku Klux Klan, from a dormitory on the Eugene campus.
Schill also offered a solid bit of advice for OSU officials and others to keep in mind:
"It's very dangerous to obscure history," he said. "We learn from history. Taking people's names off buildings is something we should do very, very carefully."
OSU officials have launched what appears to be a careful process to review each of the four building names, and they have backed off a bit from an aggressive timeline for the reviews, perhaps in response to early signs that the effort could be more contentious and complicated than initially thought. A university official says the Arnold Dining Hall will be reviewed this spring, with reviews of the other three buildings scheduled for the fall. 
And, truthfully, there isn't any reason to rush the process. It would be a shame if we raced through it and made a hasty decisions, especially in the light of Schill's comment that we can learn from history. 
To be fair, college campuses aren't the only places grappling with history: Corvallis School District officials recently decided against allowing Linus Pauling Middle School students to participate in a Civil War re-enactment on school grounds. 
The Gazette-Times reported on an earlier re-enactment at Linus Pauling. But some residents objected to a photo in the G-T showing students carrying a Confederate flag. Now, there are many, many places where displaying a Confederate flag is inappropriate, but a Civil War re-enactment is not among them.
Nevertheless, school officials asked the re-enactment group if it would host the event without using the Confederate flag. The group declined, understandably, and District Superintendent Ryan Noss decided not to invite the re-enactment back to Linus Pauling.
Schill's words echo in the mind: "It's very dangerous to obscure history. We learn from history." (mm)