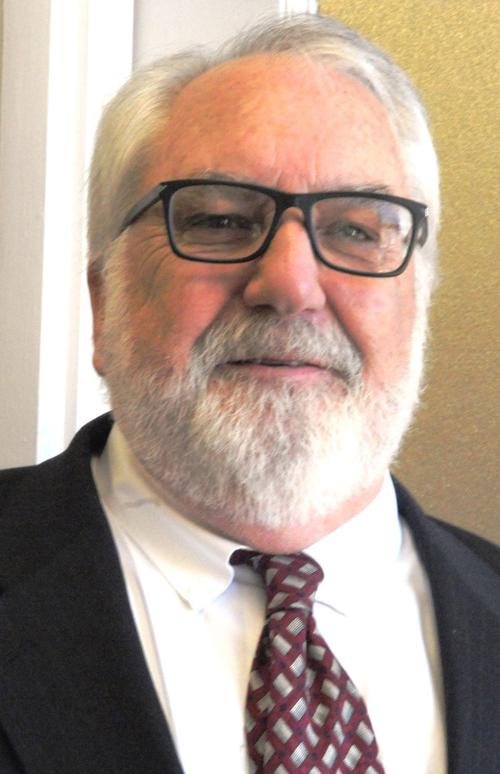 The 2020 census will include 11 or fewer questions and will rely heavily on internet responses, a census official told Linn County commissioners on Tuesday.
John Cummings of the U.S. Census Bureau in Salem told Commissioners John Lindsey and Will Tucker that the goal is to have at least 45 percent of responses made via the internet or a toll-free telephone number.
"Our goal is to use technology to make the census more efficient," Cummings said during a briefing session.
The 2020 census will include the following questions: address, phone number, number of people who live at the address, name, gender, age and date of birth, race, Hispanic, Latino or Spanish origin, whether someone lives somewhere else, relationship, and, possibly, citizenship. The question about whether the census will include the question about citizenship is the subject of a legal challenge.
Cummings said families will receive their census questionnaire by mail or from a census employees.
"We will not send forms to post office boxes this time," Cummings said. "Less than 1 percent of households will be counted by a census taker, which will be more prevalent in more rural areas, such as northern Maine and remote Alaska."
Cummings said a census is constitutionally mandatory every 10 years. He said it is important to get as accurate a count of the number of people living in the United States as possible. Census figures determine the number of congressional members per state, and play a big role in how federal tax dollars are distributed.
After the 2010 census, Texas gained four congressional seats, Florida gained two and Arizona, Georgia, Nevada, South Carolina, Utah and Washington each gained one seat.
States that lost seats were New York and Ohio, two each; Illinois, Iowa, Louisiana, Michigan, Missouri, New Jersey and Pennsylvania all lost one seat each. Observers believe it's possible that Oregon will add a congressional seat after the results of the 2020 census are tabulated.
Cummings added that based on the last census, Oregon received $10 billion in federal funds, primarily through  Medicaid and Supplemental Nutrition Assistance Program (food stamps).
You have free articles remaining.
Cummings said census data is also used to set boundaries for state legislative and school districts, as well as voting precincts.
He added that businesses use census data to determine service locations, such as restaurant franchises.
The paper census form will be available in English and Spanish, but the internet form will be available in English, Spanish, Chinese, Vietnamese, Korean, Russian, Arabic, Tagalog, Polish, French, Haitian Creole, Portugese and Japanese.
Services will also be available in TDD, American Sign Language, plus Braille and large print.
Cummings said all data is reported in aggregate only and census employees take an oath to not reveal personal data, even for years after they are employed. Violators can fined up to $250,000 and imprisoned for up to five years.
Cummings said individual data is not public until it is 72 years old.
Cummings said about 300 people will be hired at each of five area census offices this spring. They will work on address canvassing.
About 500 employees will come on board in the fall for nonresponse follow-up work.
"We want local people for two reasons; it's less expensive than having people drive to areas and we believe local people would rather deal with people they know or see around town," Cummings said. "We want to develop local partnerships and to educate the public now so we can get the most accurate county possible."
The actual census will be taken from March until June of 2020 and data will be delivered to the White House by Dec. 31, 2020. The official Census Day is April 1.
Commissioner Lindsey will be the board's liaison to the census effort. A local partnership with the census will work through the Council of Governments.
Contact Linn County reporter Alex Paul at 541-812-6114.