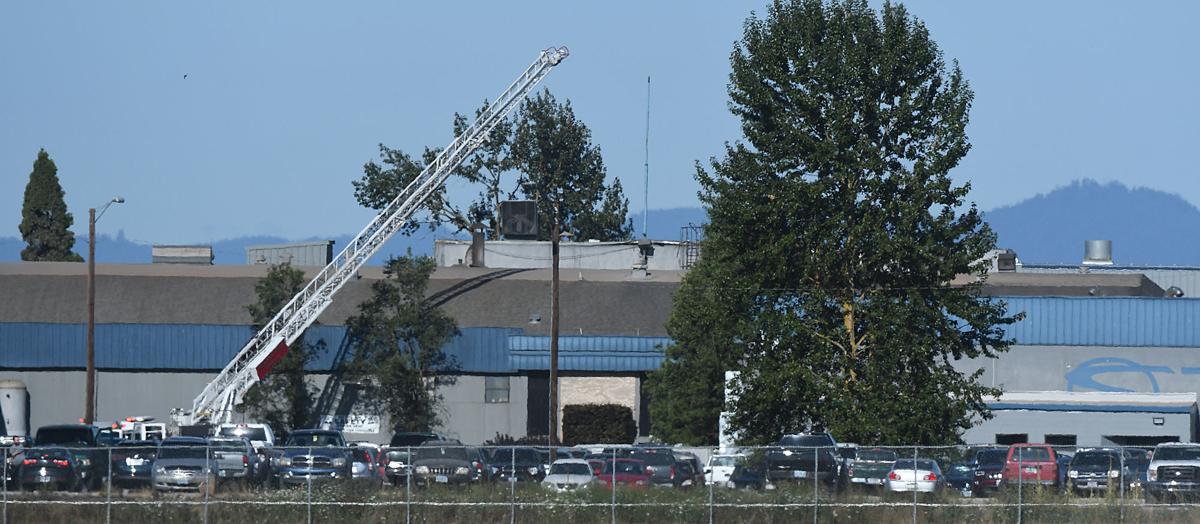 Officials from the Occupational Safety and Health Administration and the state Fire Marshal's Office continued their investigations Friday into the cause of Thursday's explosion and fire at Selmet Inc. that injured two employees.
The facility, which employs more than 850 people and manufactures titanium parts used in the aerospace industry, remained closed for a second day.
As of Friday afternoon, the names of the injured employees had not been released. One employee was taken by air ambulance in critical condition to Legacy Emmanuel Medical Center in Portland. That person's current condition is unknown.
OSHA spokesman Mark Peterson said that investigations occur anytime injuries are involved.
"Our staff will collect evidence, interview witnesses and review the company's safety record," he said. "Our records show that we have done five inspections over the last five years and four resulted in citations."
The citations focused primarily on the failure to ensure guards were in place on machinery or walkways.
A separate incident investigation is also currently underway.
Peterson said the explosion investigation includes looking at staff training, supervision, a review of safety protocols and an examination of equipment that may have been involved in the explosion. OSHA has 180 days to close the investigation, and results become public at that time.
"Most investigations are completed in three to four months," he said.
Tangent Fire Chief Larry Wooldridge said six firefighters responded to the incident, which was reported at around 7:35 a.m. Thursday.
"Everyone had evacuated the building and there were only small fires here and there," he said. "Our main concern was patient care. There were two injured employees and we concentrated on them."
Wooldridge said about 24 Albany firefighters arrived quickly and teams were then deployed into the building to determine if there were other fires.
"We wanted to get a good look at the roof that collapsed and to determine structural integrity," he said.
According to Wooldridge, it appeared that the explosion and fire occurred in one of the furnaces used to melt titanium on the west side of the building.
Selmet, at 33992 Seven Mile Lane, is within the boundaries of the Tangent Rural Fire District.
"We have done training out there and have taken our firefighters on walk-throughs so they are acquainted with the facility," Wooldridge said.
About two weeks ago, he added, firefighters responded to a call that a vacuum extractor on the outside of a building was on fire.
"We were able to extinguish that and kept the fire outside of the building," Wooldridge said.
Parts manufactured at Selmet are used in the Boeing 737, Airbus A320 and F-35 Joint Strike Fighter.
The company was founded in 1983 by Larry Sharpf and in 2011 was purchased by Blue Point Capital Partners. It was then acquired in 2018 by Consolidated Precision Products, based in Cleveland, Ohio.
The company has experienced extensive growth in recent years, expanding from 130,000 square feet to more than 220,000 square feet at its Albany plant.
Selmet also owns machining companies in Wilsonville and Everett, Washington.
A Selmet spokesman said the company had no comment Friday afternoon.
Contact Linn County reporter Alex Paul at 541-812-6114.
Be the first to know
Get local news delivered to your inbox!