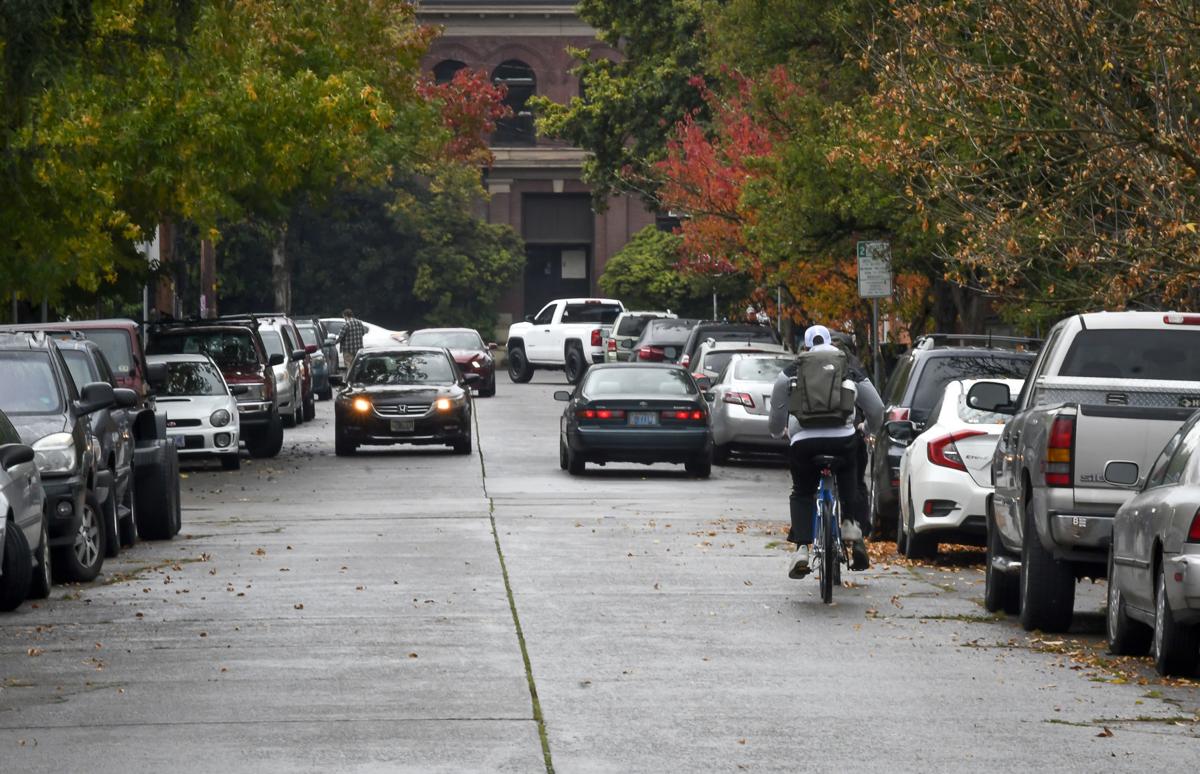 Oregon State University could pull out of its law enforcement contract with the Oregon State Police in the wake of the controversial arrest of an OSU student on Sunday.
In a message to the campus community on Friday, OSU President Ed Ray said he remains concerned about the handling of the incident, in which Genesis Hansen, a 21-year-old African-American student, was stopped by a state trooper for allegedly riding her bike on the wrong side of the street.
Hansen contended she had done nothing wrong and repeatedly refused to provide her identification. The trooper called for backup and took Hansen into custody with the assistance of a Corvallis police officer. 
As the two men reached out to grab her, Hansen either fell or was forced to the ground and was held there while her hands were cuffed behind her back. She was taken to jail in the back of a police car and booked on charges of interfering with a police officer and resisting arrest.
The incident, captured on video by both the arresting officer and a number of bystanders, has sparked claims of racial bias and excessive use of force, with the local chapter of the NAACP demanding meetings with both the Oregon State Police and Corvallis Police Department.
Earlier in the week, OSU called on law enforcement agencies to work on ways to de-escalate confrontations with students and examine their policies and procedures for evidence of bias.
On Friday, Ray went a step further.
"Let me be clear," he said in his statement to the campus community, "this matter is sufficiently troubling that unless its resolution is satisfactory to OSU, we will reassess the value of continuing a campus law enforcement service agreement with Oregon State Police."
Under a contractual arrangement with the university, Oregon State Police has been the primary law enforcement agency on the Corvallis campus since the 1980s.
Ray also expressed his outrage over the incident to the OSU Board of Trustees, which met Friday.
"The bottom line, to me, a student was riding her bicycle on the wrong side of the street, and it ends up with the student in handcuffs on the ground," he told the board.
"Somebody has to tell me how this makes any kind of sense, regardless of who was involved."