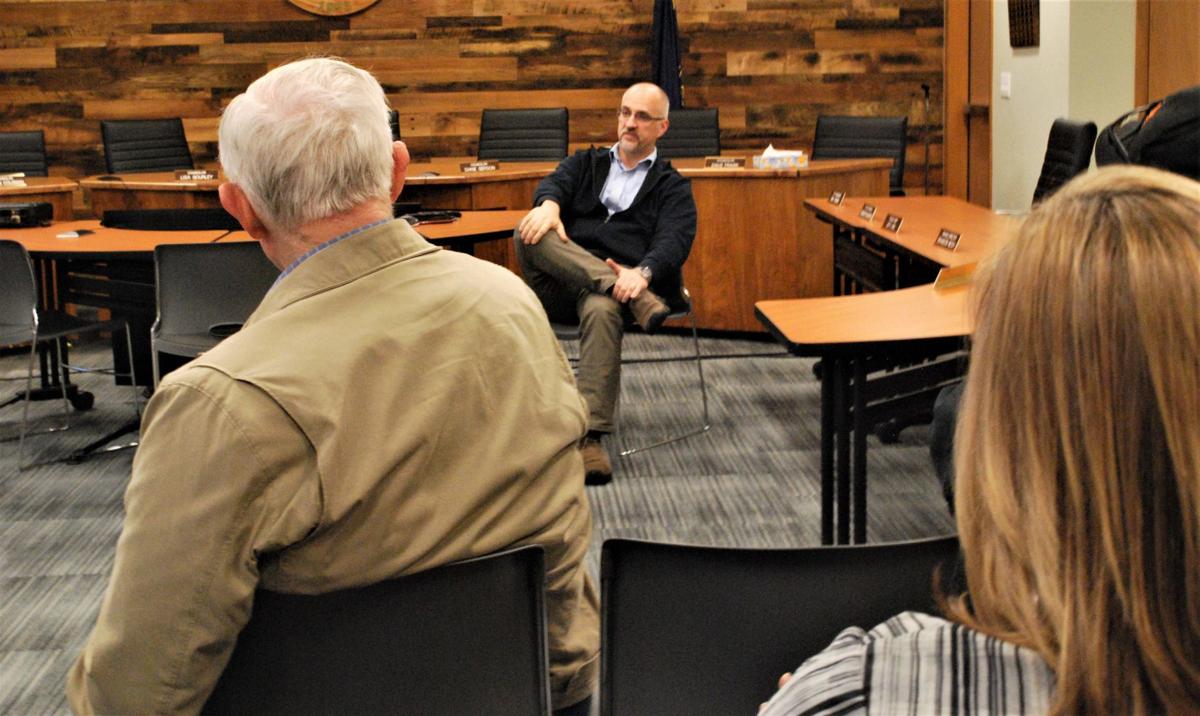 SWEET HOME — What makes Sweet Home a special place to call home? Are there buildings with unique architecture or history? What parts of town could use a facelift?
Those questions were at the heart of two brainstorming sessions at City Hall this week as community leaders discussed entering the HGTV "Home Town" Takeover contest.
The sessions were facilitated by Blair Larsen, the city's community economic and development director.
HGTV's "Home Town" series seeks a community "rich in history, tradition and community but could use some freshening up" for its Takeover. The show's hosts, home renovators Ben and Erin Napier, will be traveling across the country, helping small towns revitalize themselves. Cities with fewer than 40,000 residents have until Feb. 7 to apply.
According to guidelines, prospective towns should contain buildings with outstanding architecture that would benefit from revitalization, and the location should include a Main Street area in need of a makeover.
Community members said Sweet Home has a colorful logging history and is fortunate to be near two reservoirs, with the South Santiam River flowing through the heart of town.
Dr. Henry Wolthuis suggested developing a river walk along Ames Creek that flows through Sankey Park and across both Long Street and Highway 20 (Main Street).
"It could actually be tied into the East Linn Museum," he said.
Wolthuis also talked about successful community development programs in Brownsville, Texas.
Sweet Home boasts several buildings with character, such as the Masonic Hall, the HOPE Center, the former woodworkers' union hall, and the old train depot. Community members said residents have a unique spirit that culminates with successful programs such as the Oregon Jamboree music festival, the lighted Christmas parade, the annual Sweet Home Sweet Rides for Charity car show, Sportsman's Holiday and the Loggers' Olympics, and the annual Sweet Home Run.
The community also supports its public services, such as the police department, fire and ambulance district and library, people said.
Participants discussed creating a video for its application, including possible faces of the town, featuring what should be covered and perhaps adding music from local talent.
The consensus was to move forward to find local talent willing to be the face of a video, determine if the high school has a class or group that can create a video, and determine the video's focus.
For more information, or to comment, call Larsen at 541-818-8036.
Be the first to know
Get local news delivered to your inbox!