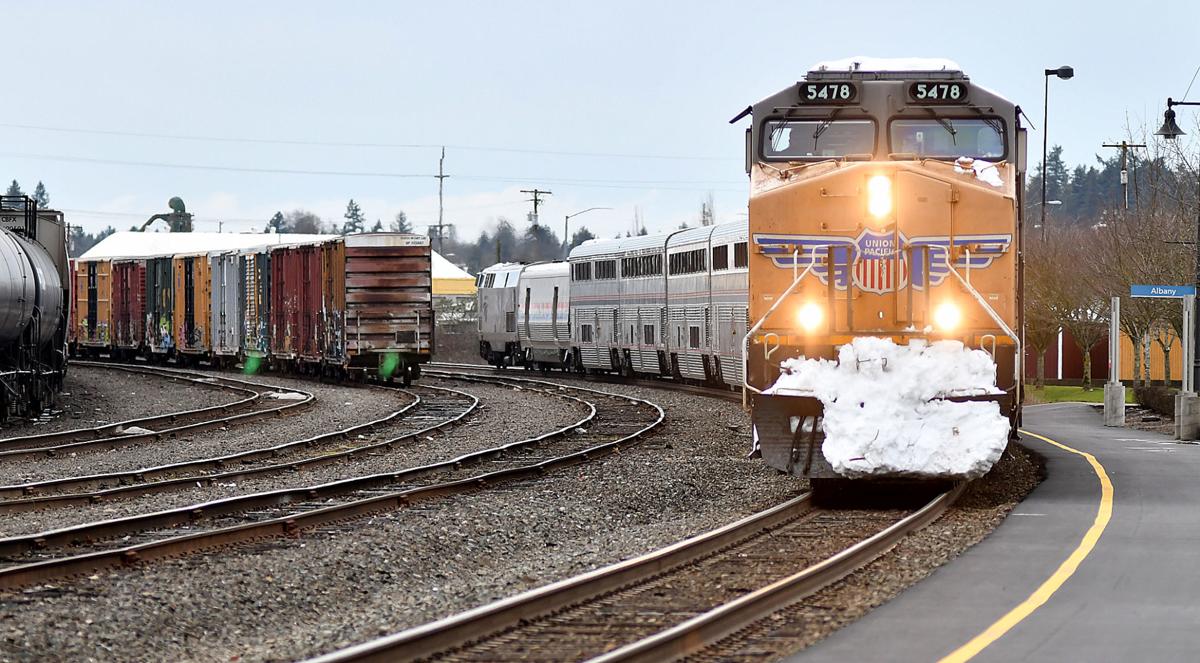 At least 38,000 containers of goods originating in the Willamette Valley were shipped out of Oregon in 2016 — including straw, hay, pulp, lumber, potatoes, seeds, grains, Christmas trees and nursery stock. The transportation of those containers is critically important to the farmers, growers and makers whose businesses produce those goods. Transportation is also important to our economy and our quality of life.
Fortunately for us, Oregon Congressman Peter DeFazio is chair of the U.S. House of Representatives Transportation and Infrastructure Committee. He and other federal policymakers are working to ensure that the quality of U.S. infrastructure is at the front of the agenda in Washington, D.C.
The president, for example, was scheduled to meet with congressional leaders to discuss how to pass a much-needed infrastructure bill and both the House and the Senate are developing infrastructure proposals. The issue seems to be one of the few where leaders from both parties in both chambers agree there is a need to act.
This infrastructure discussion was the backdrop for my recent trip to Washington, D.C., for Railroad Day on Capitol Hill. I was part of a group meeting with members of the House and Senate about the importance of strong freight railroads and their impact on the Oregon economy and our communities. And what an impact they have.
U.S. freight railroads operate across one of the cleanest, safest and most efficient transportation networks in the world. Every ton of freight moved by rail strengthens the economy, supports job creation, mitigates pollution and saves taxpayers money.
Since they were freed from government over-regulation in 1980 and allowed to operate like other businesses in the marketplace, freight railroads have spent massive amounts of their own private money (some $685 billion) to build, maintain and expand the 140,000-mile nationwide rail network.
In 2017, that meant that freight railroads supported 1.1 million jobs across the economy and generated almost $220 billion in economic activity. It means that average rail rates (adjusted for inflation) are roughly half what they were more than 35 years ago. It means that freight railroads can move 1 ton of freight 479 miles on a single gallon of diesel on average. And it means that recent years have been among the safest on record.
While I was in D.C., I was also able to see firsthand demonstrations of many of the innovations borne out of railroad spending and research. From ultrasound, smart sensors and radar to drones, machine learning and big data, railroads are using cutting-edge technology to spot issues before they become problems, better manage their assets and improve an already-strong safety record.
As policymakers in Washington, D.C., and elsewhere consider various policies to strengthen our infrastructure, I hope they will keep the freight railroad example in mind. AASHTO, the trade association that represents state departments of transportation, concluded in 2018 that a 1% mode-shift from highway transportation to freight rail would generate $19.3 billion in benefits over 30 years — 44% accrued to shippers in lower transportation costs and 56% to the rest of society in cleaner air, less roadway congestion and improvements in safety.
The only way to achieve this vision is to avoid going back to the days of over-regulating railroad economics, to adopt policies encouraging rail innovation, and to level the playing field so that nonrail modes don't have a leg-up in the marketplace.
Kevin Mannix is director of the Oregon Shipping Group.