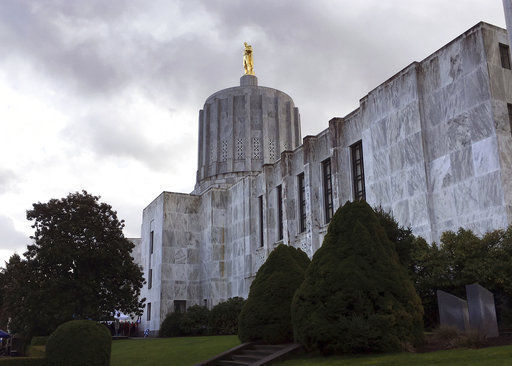 It's never too early in Oregon to start worrying about potential initiatives in the pipeline that could appear on a future ballot. 
In that light, we viewed with interest the recent news that Oregon's attorney general has approved language for a ballot measure that would make psychedelic mushrooms legal.
The measure currently is known as Initiative Petition 12; when (and if) it qualifies for the ballot, it would be assigned a ballot measure number. 
And, of course, that isn't a guarantee: Most of these proposed initiatives never make it to the ballot, and that's the way it should be, just like it should be hard to get a bill through the Legislature. In the case of Initiative Petition 12, its supporters, the Oregon Psilocybin Society, will need to gather 140,000 valid signatures from registered voters to get the measure on the 2020 ballot.
If the measure qualifies for the ballot, and if voters approve it, the initiative would reduce most criminal penalties for the manufacture, delivery and possession of psilocybin, the hallucinogen contained in psychedelic mushrooms. It would still allow for felony charges in cases that involved large weights of psilocybin or involved convicted felons.
The initiative as written also would require the Oregon Health Authority to establish the Oregon Psilocybin Services Program to allow for the licensing and production of psilocybin, along with processing, delivery, possession and administration of "psilocybin service."
You have free articles remaining.
The measure's chief petitioners, Thomas and Sheri Eckert of Beaverton say their intention is to allow the use of the hallucinogen only in a relatively small number of licensed and regulated clinics under the guidance of professionals. Under the proposal, people would not be allowed to simply purchase psilocybin for use elsewhere, the way they can now with marijuana.
The petitioners say there is a growing evidence that psilocybin is safe and effective in treating ailments such as depression, anxiety, post-traumatic stress disorder and addiction. And. to be fair, there are signs that the use of psychedelics is inching closer to the mainstream: One doesn't have to go any further than Michael Pollan's new book on the subject, "How to Change Your Mind."
But the fact remains that, in general, these substances are illegal. Psilocybin, for example, is still listed as a Schedule I drug by the Drug Enforcement Agency, the category that is reserved for those substances that are deemed to have "no therapeutic value" and a "high potential for abuse."
You know what else is listed as a Schedule I drug? Marijuana. 
Now, we've editorialized in the past about the sheer silliness of marijuana's continued listing as a Schedule I drug. It could well be that the listing of psilocybin is similarly unjustified.
But moving to legalize psilocybin in Oregon still feels like it might be, at the least, a little premature.
After all, it's been a little more than four years since Oregon voters legalized marijuana for recreational use with the passage of Measure 91. Legislators and other state officials have spent years now trying to build the regulatory framework for recreational pot. And it hasn't all been smooth sailing: We've experienced unexpected bumps along the way, most notably problems incurred by massive overproduction of weed in the state. In fact, it's not even a sure thing whether existing agencies have the capacity to regulate the pot industry: Legislators in 2019 may be facing a proposal to create a brand-new agency to regulate marijuana. And federal authorities have made it clear that they're carefully watching Oregon's nascent pot industry.
With luck, some of the lessons learned in building the infrastructure for recreational marijuana in Oregon will be useful when (and if) voters elect to go down the same road with psilocybin. But we should take the time to be sure that we have, in fact, learned all those lessons before we take another dive into the legalization pool. (mm)