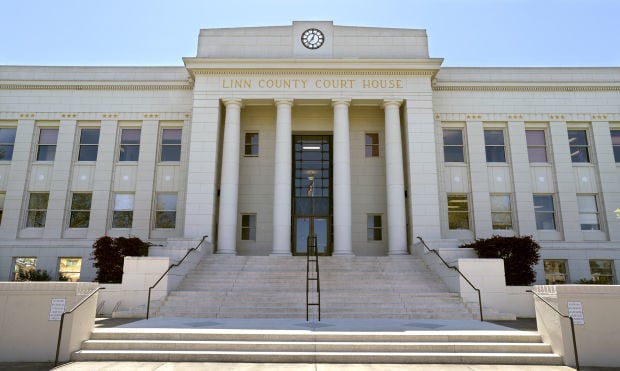 Readers might recall an editorial from last week about a Sept. 4 incident in which an armed man across the street from Tangent Elementary School triggered a lockdown at the school.
One of our conclusions in that editorial was that while this was not a particularly smart action on the part of the armed man, who was carrying an AR-15 rifle and who also had a holstered handgun and was dressed in tactical gear, it wasn't necessarily illegal. This also was the conclusion that deputies from the Linn County Sheriff's Office initially reached after questioning him.
School officials who spied the man across the street from the school called for a lockdown, which lasted for about 30 minutes. Given this particular set of facts, this was absolutely the correct decision; you have to err these days on the side of caution.
It turns out that the man, who has since been identified as 30-year-old Skylar Sebastian McCollaum of Tangent, was not headed for the school but instead was en route to Tangent's city offices. (The two buildings are near each other.) Deputies located McCollaum after his visit to the city offices and brought him to the Sheriff's Office for questioning. The Sheriff's Office reported in a news release last week that McCollaum was cooperative, never was on school property and never pointed either firearm in the direction of people.
At the time, deputies let McCollaum go, after lecturing him "on the perception of walking by a school with a firearm and the alarm it caused, considering the recent events nationally."
You have free articles remaining.
However, the story doesn't end there, as we learned this week: Upon reviewing the case, Linn County officials changed their determination that no law had been broken. They charged McCollaum with possession of a firearm or dangerous weapon in a public building or court facility, a class C felony. McCollaum was arrested on Monday and was arraigned on the charge on Tuesday. Security was set at $25,000.
Why the delay in charging? A spokeswoman for the Sheriff's Office said that deputies on Sept. 4 were focused on the school's safety and at the time underplayed McCollaum's visit to the Tangent city offices. Upon further review, she said, deputies decided to press ahead on the charges based on the incident, even though a Tangent city employee who talked with McCollaum said that he was respectful and courteous.
The charge McCollaum faces is relatively rare; the prosecutor in charge of the case said Tuesday that it was the first time she's seen the charge in the nearly six years she's been at the Linn County District Attorney's office.
It could also be that McCollaum may have violated federal law: The Gun-Free School Zone Act of 1990 bars civilians from carrying a weapon within 1,000 feet of a school zone, although charges apparently are rarely brought under this law and we simply don't know whether federal authorities are examining this particular case.
The case gets even more difficult: The defense attorney handling the initial arraignment reported that McCollaum, a military veteran, suffers from post-traumatic stress disorder and is 100% disabled. McCollaum is in line for treatment at an inpatient treatment facility in Utah. During Tuesday's court hearing, the defense attorney said there was no evidence of bad intent on McCollaum's part and emphasized how the defendant had cooperated with authorities.
So, this case suddenly becomes more complicated than just an incident of spectacularly bad judgment (although, of course, it still involves bad judgment). It raises real issues that in some ways echo concerns that the entire nation is grappling with.
Lawyers have this saying that's almost a cliche by now: "Hard cases make bad law." The saying doesn't exactly fit this particular instance, but there's no doubt that this particular case just got a lot harder. (mm)