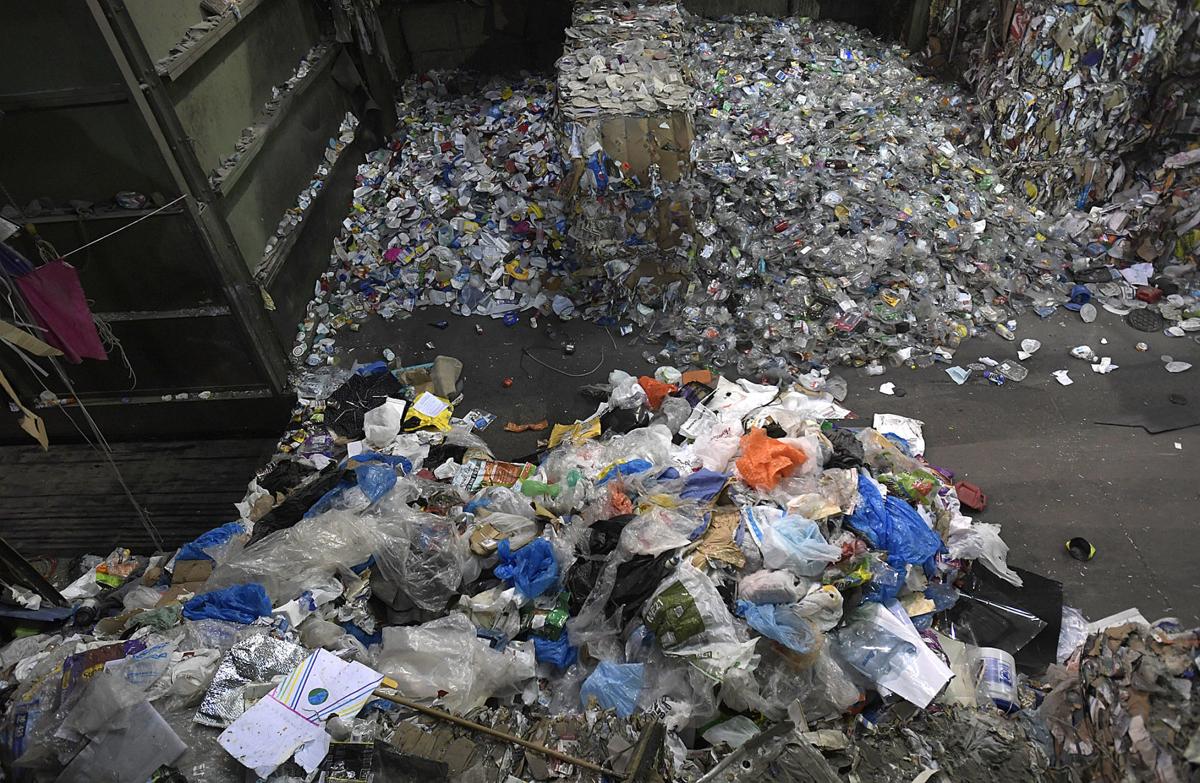 This could be the year when the Oregon Legislature finally gets around to creating statewide rules regarding single-use plastic bags, but the bills we've seen thus far on the subject likely will require some adjustment.
And there's a new wrinkle this year on the plastics front: At least two bills filed thus far would target the use of single-use plastic straws in restaurants, following the lead of an ordinance recently passed in Portland.
The thin-film checkout bags and single-use straws are widely seen as contributing to a rising tide of plastic garbage cluttering up the world's oceans and threatening marine life from plankton to sea turtles.
For Corvallis residents, proposals to ban single-use plastic bags at grocery stores may seem like old news, and that's because they are: We were shocked to realize that it's been six years since the City Council passed the local ban on these bags, after months and months of contentious debate in the community. Corvallis was just the second city in the state to ban the single-use bags at checkout; Portland was the first.
Since then, though, 12 other Oregon cities have followed suit, creating the sort of regulatory patchwork we feared when Corvallis was first considering its ban on plastic bags. We thought at the time that the Legislature was the best venue to consider the ban. But the Legislature already has had at least three chances to impose a statewide ban in 2010, 2011 and 2012; all three years, the bills died in committee.
Now, six years later, the idea of a statewide ban may finally have generated some traction — and may in fact generate a bit of relief for retailers who operate stores throughout the state and would be pleased to just deal with one set of rules. But if the Corvallis experience is any indication, both bills we saw (House Bill 2509 and House Bill 2653) will be the subject of considerable tinkering.
For example, although both bills make it clear that restaurants wouldn't be subject to the ban, the definition of "retail establishment" likely will need to be clarified. (Both bills define it as "any store in this state that sells or offers for sale goods at retail.") The bills aim to encourage people to switch to reusable bags by requiring stores to charge either 5 cents or 10 cents for checkout bags made from recycled paper. (The Corvallis ban mandates a 5-cent charge for recycled paper bags, and so local officials might want to take a careful look at HB2653, which would prevent local governments from imposing these charges.)  
After six years in Corvallis, we suspect most shoppers don't give much thought these days to the bag ban — except, perhaps, on those occasions when they forget our reusable bags. But it will be interesting to see if this is the year that a statewide ban makes any noise in the Legislature.
As for the plastic straw issue, both legislative bills (Senate Bill 90 and House Bill 2670) would follow Portland's lead and prohibit restaurants from providing single-use straws unless customers request them. (It is funny to read the detailed language through which both bills define the word "straw" — it is, the bills say, a tube that is intended to "transfer liquid from a container to a consumer's mouth.")
Restaurants found in violation of the straw ban would get two warnings before they could be cited, and even then, no establishment could be fined more than $300 during any calendar year. 
News reports from Portland have suggested that even this relatively mild approach has done wonders to reduce the consumption of single-use straws there. We find that we have little objection to this approach, assuming that we can figure out a way to drink our occasional milkshake without using a plastic straw or spoon. (mm)
Catch the latest in Opinion
Get opinion pieces, letters and editorials sent directly to your inbox weekly!