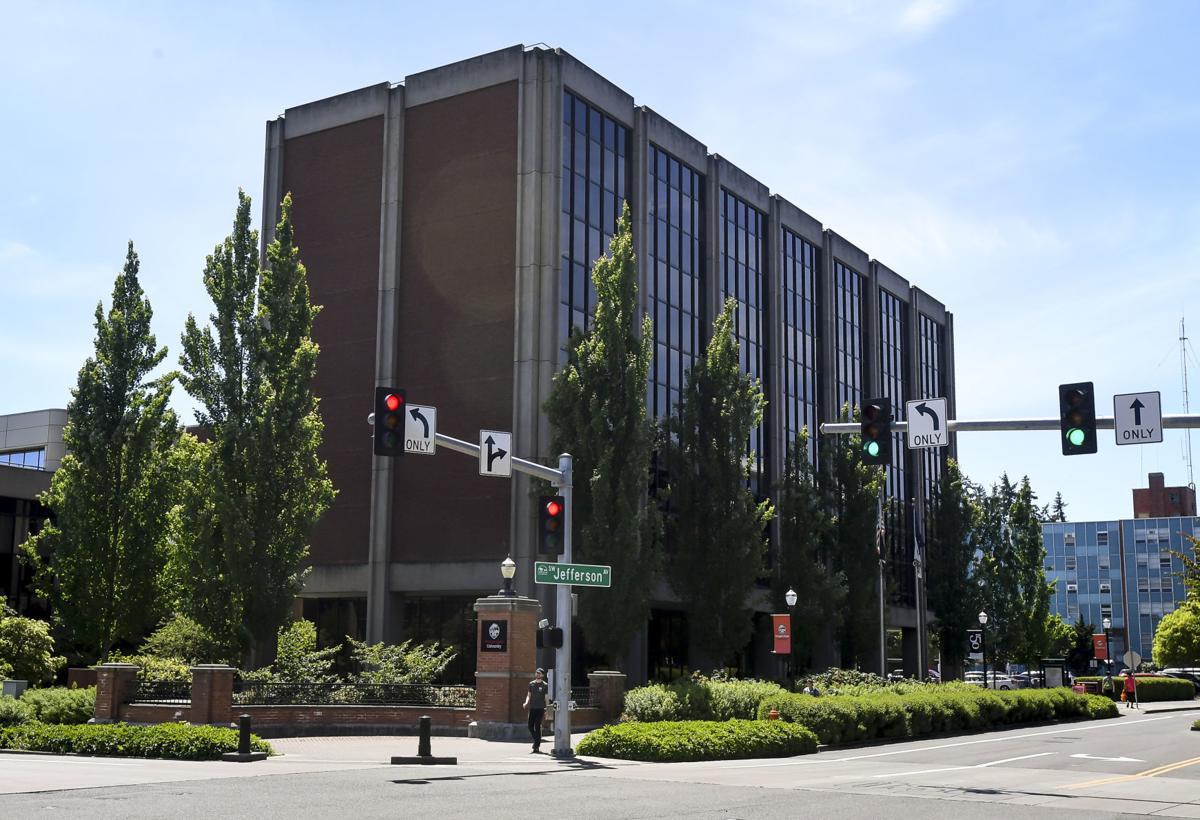 We're down to the final four candidates to become the next president of Oregon State University and — well, that's about all we know, as the presidential search at OSU proceeds under a cloak of secrecy. 
Here's how the process has worked thus far: A search committee has sifted through 68 applications from people interested in succeeding Ed Ray,  who plans to step down on June 30 after serving 17 years as president. (In the search process that ended with Ray's selection, by the way, the three finalists visited the campus and participated in public forums.)
In any event, that search committee at work now settled on a short list of 12 semifinalists, conducted a first round of interviews and made its recommendations to Rani Borkar, chair of the university's Board of Trustees. (It's worth remembering that the creation of these independent boards to run the state's public universities came after OSU's last presidential search; it's also worth remembering that presidential searches run by boards at other state universities have racked up mixed results thus far.)
Based on the committee's recommendations, Borkar has narrowed the field to four finalists, the university said this week.
Those four will be interviewed this month by a 26-member stakeholder group that's been appointed by Borkar; the Board of Trustees also will interview the candidates. The board then will meet in executive session to rank the finalists. Borkar will negotiate with the candidates in ranked order and consult with the governor or her designee about the hiring decision. When negotiations are complete, the board will meet in open session to appoint a new president, and at least one of those 68 applicants — OSU's new president — will publicly be identified.
The reasoning given for the confidentiality of the process is that some highly qualified candidates might not apply if their names were made public. But this strikes us as a hollow excuse: Considering how often top administrators at institutions of higher learning move from job to job, surely it can't be a surprise that an ambitious administrator might be interested in a pretty decent presidential job elsewhere.
The reasoning seems especially hollow when the process boils down to the final four candidates, since presumably candidates will be traveling for face-to-face interviews. Word gets out. Besides, it's hard to see how being named a finalist would be a black mark on anyone's curriculum vitae. And it's hard to deny that there's considerable public interest in who will become the next president of OSU, arguably the most important single position in the mid-valley.
By contast, Linn-Benton Community College, which also is searching for a new president to replace the retiring Greg Hamann, is planning a process in which finalists in its presidential search will participate in some kind of public forum. (LBCC, by the way, is holding three community forums next Wednesday at which members of the public can comment about the attributes they'd want to see in the college's next president; these forums are similar to "listening sessions" that OSU held early in its search.)
To be completely fair, LBCC also is promising applicants confidentiality in the process up until the finalist stage. We're still not sold on the necessity for that confidentiality, but at least the public will get a preview of the top candidates to succeed Hamann before the winning candidate is selected. (Those public forums are tentatively scheduled for February.)
In theory, it's not too late for OSU to build in some public component to its search — although it seems unlikely at this point, given the emphasis the board has put on confidentiality. On the website outlining details of the search, the board notes that it "will respect and protect candidate confidentiality to the fullest extent allowed by law, while making every effort to ensure the search process is transparent and as inclusive as possible." We'd say the board is batting .500 on those goals. (mm)