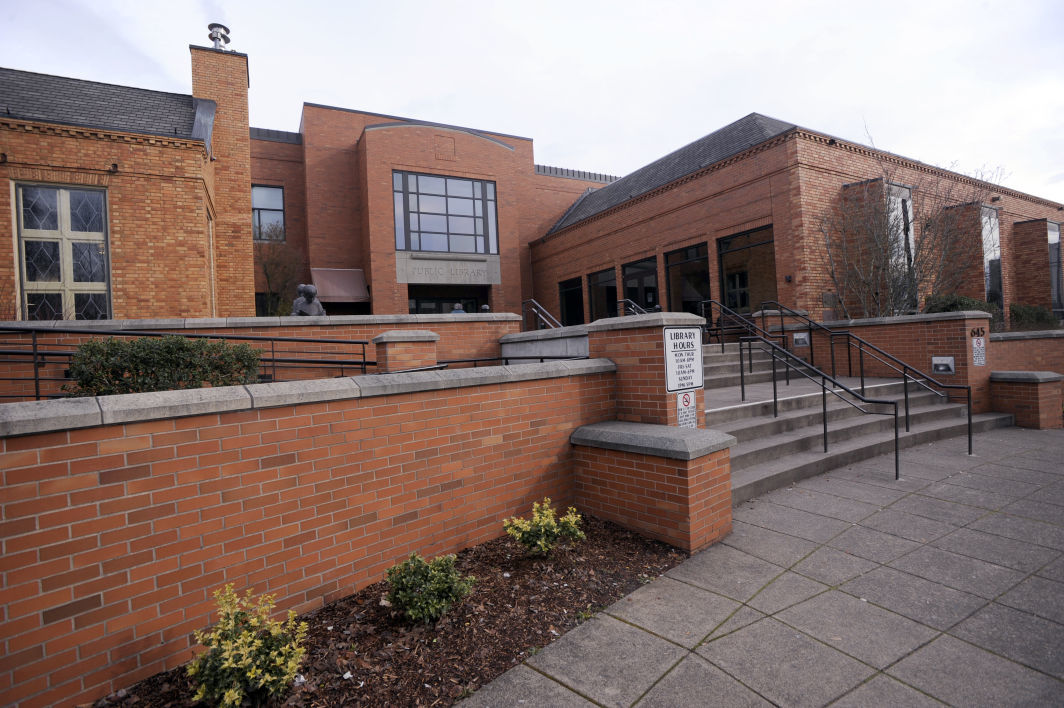 ROSE (roz) n. One of the most beautiful of all flowers, a symbol of fragrance and loveliness. Often given as a sign of appreciation.
RASPBERRY (raz'ber'e) n. A sharp, scornful comment, criticism or rebuke; a derisive, splatting noise, often called the Bronx cheer.
• RASPBERRIES to the unidentified gentleman who caused a flurry of attention Wednesday morning by showing up near Tangent Elementary School dressed in hunting attire and carrying a rifle and a handgun.
Before we proceed, let us say this: The gentleman was completely within his rights.
But this still wasn't a smart thing.
The man, who later told Linn County Sheriff's Office deputies he was on his way to Tangent's city office to discuss an issue with city staff, was across the street from the school. (The buildings are near each other.)
Someone at the school saw him. The school's principal ordered a lockdown and summoned deputies. Deputies located the man and took him into custody for questioning. No one was hurt.
The principal made the correct call. Given the same set of facts, you would have done the same thing: An armed man dressed for hunting is across the street from your school? You have no choice these days but to err on the side of caution. There's no upside to making the wrong call here.
You have free articles remaining.
In a news release, the Sheriff's Office reported that the man "was professional and made no threats" during his visit to the Tangent city office. Deputies said the man was cooperative, never was on school property and never pointed his firearms in the direction of people.
The press release from the Sheriff's Office adds this small masterpiece of understatement: "Deputies counseled him on the perception of walking by a school with a firearm and the alarm it caused, considering the recent events nationally."
And, of course, his actions caused 30 minutes of worry, not just for teachers, staff and students — but also for parents, as word leaked out about the lockdown on social media.
Our guess is that the man's intention was to make a statement about Second Amendment rights. But there are smart ways (and appropriate places) to make those statements. The man's actions on Wednesday failed both of those tests.
• RASPBERRIES, again, to late kickoff times for college football games. After last week's opening loss to Oklahoma State University, the Beavers are headed to Hawaii for another evening game. The game starts at 6 p.m. in Hawaii, which translates to 9 p.m. Pacific. Hawaii likes to throw the football. The Beavers toss the pigskin around a few times themselves each game. Games with a lot of passing take longer to play. This game won't be over until around 1 a.m. Sunday.
Perhaps needless to say, the Sunday print edition of the Gazette-Times will not include the final score; we'll be lucky if it's halftime before the presses have to run. We will force some poor sports staffer to stay glued to Facebook to post the final score online. 
And we say Facebook, of course, because that's the only way you'll be able to watch the game unless you're in Hawaii: As of this writing, the game is not scheduled to be aired on a regular TV network. We're not sure if this is a sign of things to come in college athletics or just another sign of the apocalypse or possibly both.
• RASPBERRIES to members of the Corvallis City Council, for shirking one of the more effective ways that councilors can interact with members of the public.
It's been a tradition for years: On Saturday mornings, as the Corvallis-Benton County Public Library opens its doors, a councilor pulls up a chair in the front lobby and spends the hours from 10 a.m. to noon chatting with constituents. This "government comment corner" offers a less-structured way for a resident to raise an issue with a councilor — and it comes with considerably less time pressure than if a citizen raised an issue during a council meeting, where comments are limited to three minutes (and a digital clock counts down the remaining seconds).
Yet no councilor has showed up for the government comment corner yet this summer. In fact, the last Saturday session with a councilor (Ward 7's Bill Glassmire, who since has resigned due to medical reasons) was held on June 8. 
We understand that councilors often go the extra mile to hold ward meetings. But it's a shame to spurn these Saturday sessions. And the council still can rally: Three Saturdays remain in the summer of 2019. (mm)