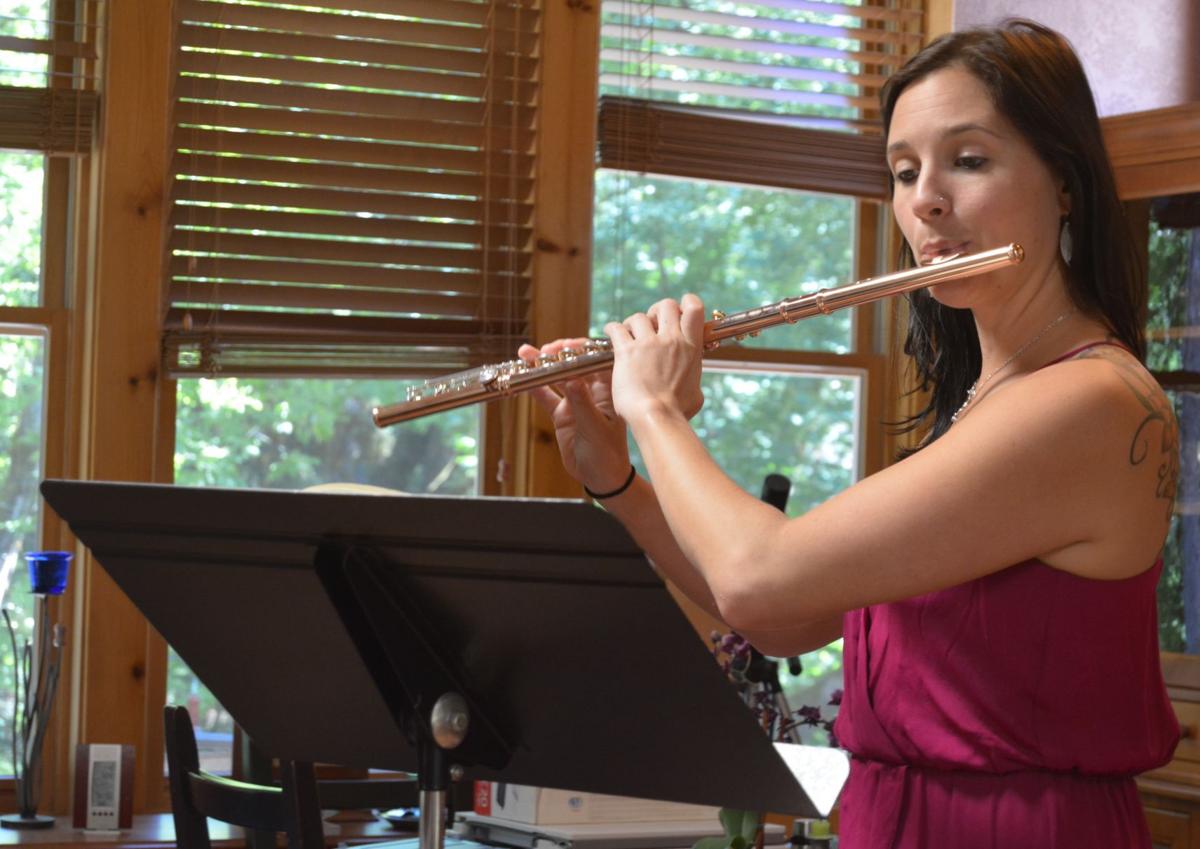 "Dream Song," a recital by Philomath-based flutist Abigail Sperling and four other well-known Oregon musicians, will feature four solo and chamber flute compositions, including the rarely-played "Cassandra's Dream Song" at a recital at 7 p.m. April 22 at the United Church of Christ Congregational in Corvallis. Tickets are $10 and available online with credit card at dreamsong.brownpapertickets.com or by cash purchase only at the door.
Middle school, high school, college and university students who arrive by 6:45 are offered free admission with a current student ID with no ticket required.
Selected music includes two chamber works, Beethoven's lively "Serenada" and Mozart's "Quartet in C." Musical contrast for the classical masterpieces is provided by two 20th-century pieces, the eminently complex "Cassandra's Dream Song" by Brian Ferneyhough, one of the most challenging pieces of flute music ever composed; and Erwin Schulhoff's lyrically impressionistic and also rarely performed "Sonata."
Special guest musicians include cellist Ann Grabe, a music teacher at Oregon State University and principal with the Corvallis/OSU Symphony and the Oregon Mozart Players; violinist Stephen Nelson, a well-known Salem player and teacher and Sperling's colleague in the Chemeketa Community College music program; Portland violist and University of Oregon DMA graduate Michelle Rahn; and Corvallis pianist Lauren Servias, an OSU music instructor with whom Sperling has previously collaborated.
Sperling noted that playing the Beethoven fulfills her long time interest in the piece.
"Beethoven wrote so little for flute in the solo and chamber repertoire, and this combination of instruments is somewhat unique. Likewise the Mozart 'Quartet in C' is less common than its more famous cousin, the D Major Quartet, which I'll be playing here in Corvallis with the Chintimini Music Festival in June."
Sperling said the two contemporary pieces provide an ideal contrast.
"Part of the attraction of the Schulhoff 'Sonata' is the composer himself. He's an interesting, and somewhat sad, character, so I'll talk about him a little bit at the recital," she said. "And 'Cassandra's Dream Song' is special for me. I've played it several times in both performance and academic settings. It is so difficult that almost no one ever plays it — and it's equally challenging for the audience."
The church is located at 4515 SW West Hills Road.