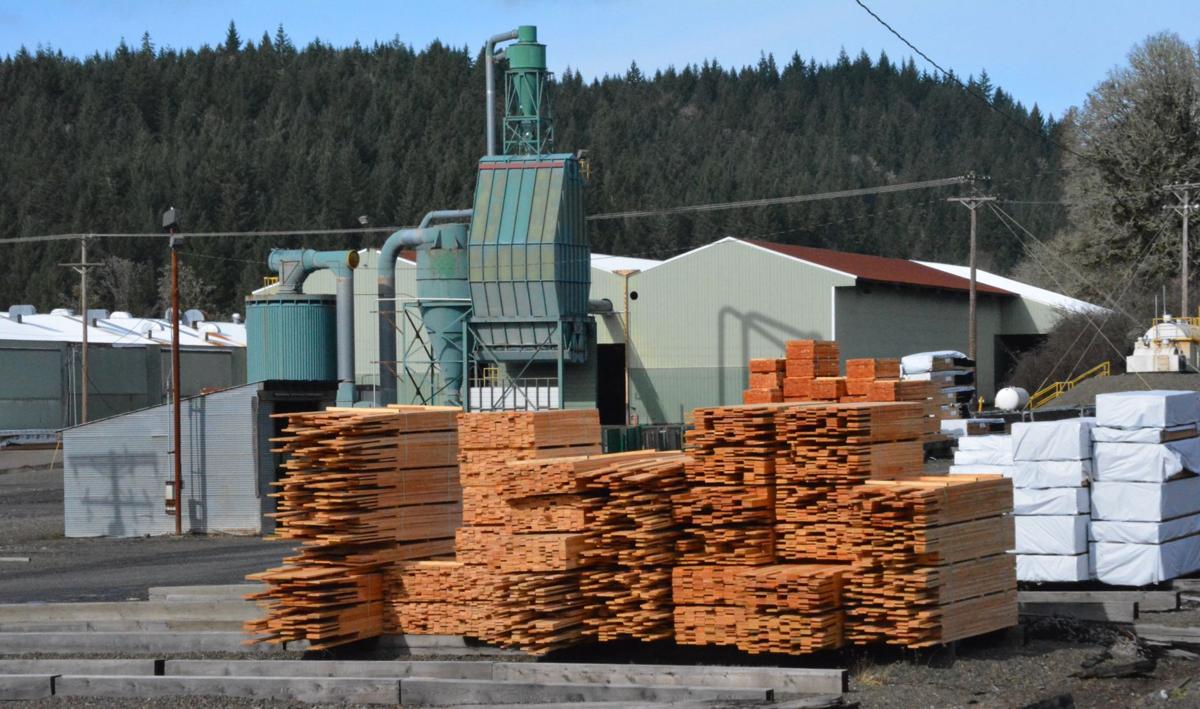 Portland-based Patrick Lumber Co., announced this week it has acquired a portion of Mary's River Lumber Co., near Philomath.
The acquisition includes 8 acres that encompasses five dry kilns and the remanufacturing plant on Noon Road west of town. It also brings a dozen jobs to Philomath.
"The Philomath operation will begin by processing primarily high-grade Douglas fir and hemlock lumber creating an opportunity for a dozen employees with plans for expansion," Patrick Lumber officials said through a press release.
McCool Millworks, which opened early last year in Sweet Home after relocating from Goshen, is leasing space from Patrick Lumber to head operations.
"Currently, we use them for our remanufacturing at their Sweet Home location," said Chelsea Brown, Patrick Lumber marketing coordinator. "We're separate, not the same company, but we run a lot of our products through them."
Patrick Lumber acquired the 8 acres toward the end of last year through a negotiated deal. And it's possible that expansion could be coming with the company looking at acquiring another 22 acres of the Mary's River Lumber property.
This first Philomath acquisition is expected to add approximately 20 percent to Patrick Lumber's processing capacity, the company said.
Mary's River Lumber, which had 80 workers at a cedar saw mill in Philomath and a finishing plant in Corvallis, stopped operating in March 2016 after 42 years. An "extreme shortage of (cedar) logs" primarily due to harvest restrictions in public forests was cited by the company as a reason for the closure.
Patrick Lumber didn't waste any time getting started on utilizing the new property.
"We already have 600,000 board feet sitting down there. They'll run it when everything's up and running," Brown said. "The main issue right now is they need employees, like a kiln supervisor and someone to run the boiler, and a general manager — they don't have that yet."
Patrick Lumber has one employee currently at the site. McCool Millworks' Scott McCool will be handling the hiring for those specialized positions.
"You have to have a specific skillset with experience and that's harder to come by so far," Brown said. "That's what he's attempting to take care of right now."
Established in 1915, Patrick Lumber describes itself as "a secondary manufacturer and exporter of niche high-grade softwood products sold to a network of worldwide distribution."