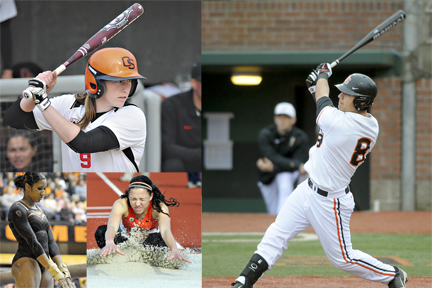 Oregon State associate head coach Mark Campbell has left the women's basketball program to take a job at Oregon, a school spokesperson confirmed on Monday morning.
Campbell, who spent the last four seasons working under Scott Rueck, will join new Oregon coach Kelly Graves' staff in Eugene.
Graves, who took Gonzaga to six straight NCAA tournaments, replaced Paul Westhead earlier this month.
Campbell has been instrumental in helping the Beavers land several standout recruiting classes in his four seasons with the Beavers, as well as working with the guards.
He was promoted to associate head coach last May.
The Beavers are coming off one of their best seasons ever, finishing 24-11 overall, tying the school record for wins previously set in 1982-83.
OSU went 13-5 in Pac-12 play, also a program best, and tied for second in the conference, matching its highest finish as a conference member (1996).
Oregon State advanced to the program's first Pac-12 tournament championship game, falling to USC, and made the NCAA tournament for the first time since 1996.
The Beavers reached the second round of the tournament with a win over Middle Tennessee before falling to No. 1 seed South Carolina.
Before coming to Corvallis, Campbell was an assistant coach in the men's program at St. Mary's College in Moraga, Calif., under coach Randy Bennett during the 2009-10 campaign, helping the Gaels reach the Sweet 16 for the first time in program history
He originally joined St. Mary's staff as director of operations in 2008-09.
Steve Gress is the sports editor of the Corvallis Gazette-Times. He can be reached at steve.gress@lee.net.