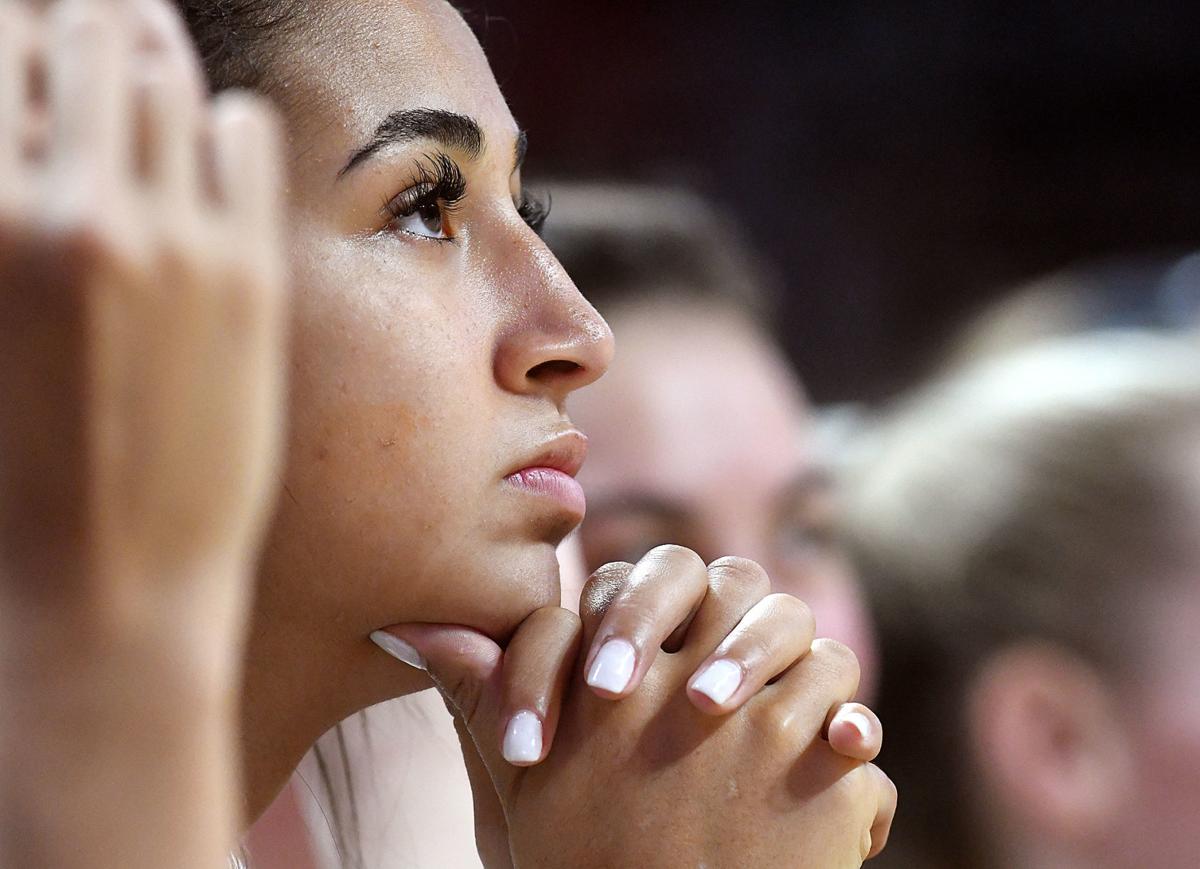 Taya Corosdale's teammates huddled around her on the court following Oregon State's 95-45 women's basketball victory over Southern Utah early Thursday afternoon.
Corosdale, who had been battling a hamstring injury leading up to the season and missed the three exhibition and first two regular season games, had her leg buckle early in the first quarter of last Sunday's Preseason WNIT title game with Missouri State.
It is likely that will be the last time the junior forward will play this season.
Coach Scott Rueck announced following Thursday's game that Corosdale would have surgery later in the day and most likely will be out for the season.
"It's another sad part of the game so our heart breaks for her and it means that we've got to step up in a big way as a group," Rueck said. "It will be a big void."
Corosdale averaged 6.9 points and 7.8 rebounds per game last season, when she started 33 of the 34 games she played.
It's a big blow on the court and personally for the players, especially Corosdale's roommate, Aleah Goodman, who started to break down talking about the injury. 
"Man it sucks," she said. "I know how hard Taya works, I've seen it firsthand. So her not being out there is hard. It's just kind of hitting me right now. It's hard, it's painful to go home and not have her out on the floor. I know she's strong, she's really strong, she's going to get through it and I'm going to be with her the whole way."
It's the second straight season the Beavers will be without a starter as they lost Kat Tudor last season to an ACL at the start of the conference season. Tudor has returned and had 14 points off the bench on Thursday. 
Be the first to know
Get local news delivered to your inbox!