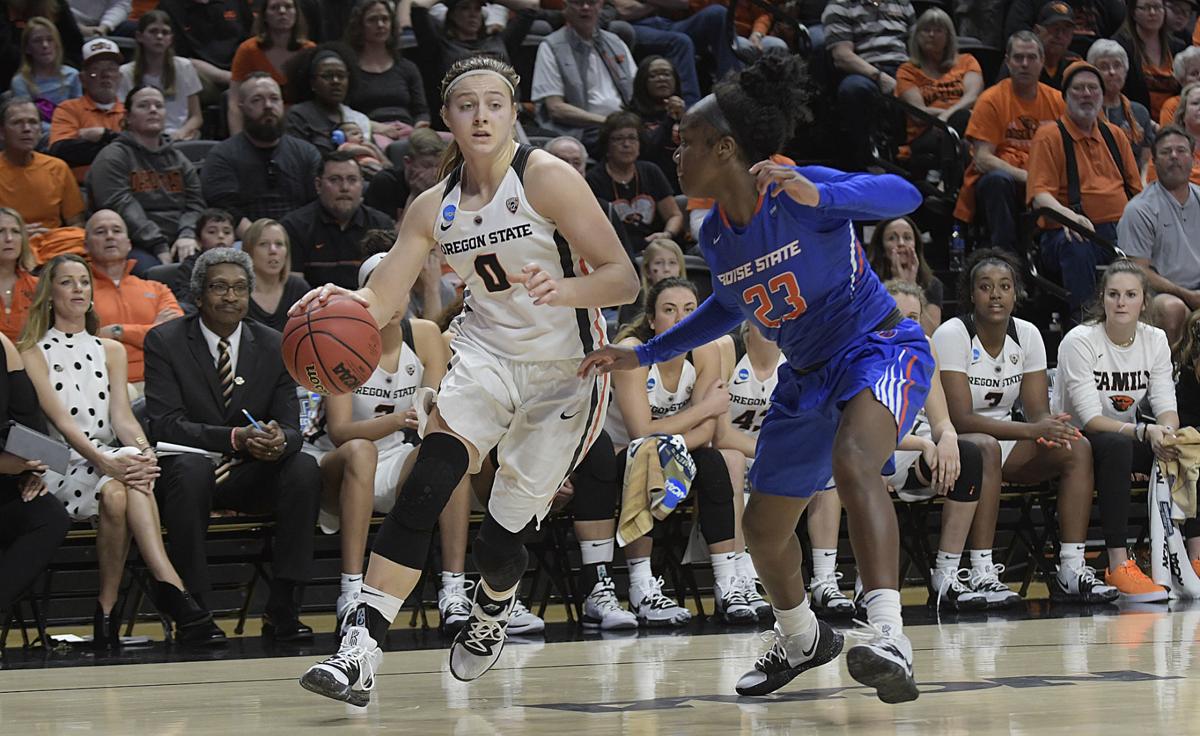 The Pac-12 released the women's basketball schedule with dates, times and what station will broadcast each game on Thursday and the Beavers will open conference play at 7 p.m. on Jan. 3, 2020 against the Utah Utes.
The Beavers will wrap up the weekend with a Jan. 5 game against Colorado at noon.
The Beavers play at Arizona (7 p.m. Jan. 10) and Arizona State (noon, Jan. 12) before returning home to take on California (7 p.m. Jan. 17) and Stanford (noon, Jan. 19).
Oregon State heads to Oregon on Friday, Jan. 24 for a 7 p.m. tip before hosting the Ducks at 1 p.m. Jan. 26 for a national audience on ESPN.
You have free articles remaining.
The Beavers turn around and head to Colorado on Jan. 30, a Thursday (5 p.m.) and Utah on Feb. 1, a Saturday (11 a.m.). That's four games in a span of nine days.
OSU returns home to take on Arizona State (8 p.m. Feb. 7) and Arizona (noon, Feb. 9) before embarking on back-to-back road trips to Los Angeles and the Bay Area.
The Beavers are at USC (7 p.m., Feb. 14) and have an extra day before taking on UCLA at 6 p.m. on Feb. 17, another ESPN game. OSU is at Stanford four days later for an 8 pm. tip on Feb. 21 before heading to Cal (2 p.m., Feb. 23).
Oregon State wraps up the season at home against Washington (6 p.m., Feb. 28) and Washington State (noon, March 1).
All the conference games will be televised on the Pac-12 Networks except for the two ESPN games listed above.
The Beavers open the season at home with a 6 p.m. game against UC Irvine in the opener of the Preseason WNIT. The other home games with a set time are Southern Utah (11 a.m., Nov. 21) and Utah State (7:30 p.m., Dec. 14). The Irvine and Southern Utah games are slated to be on the Pac-12 Networks.