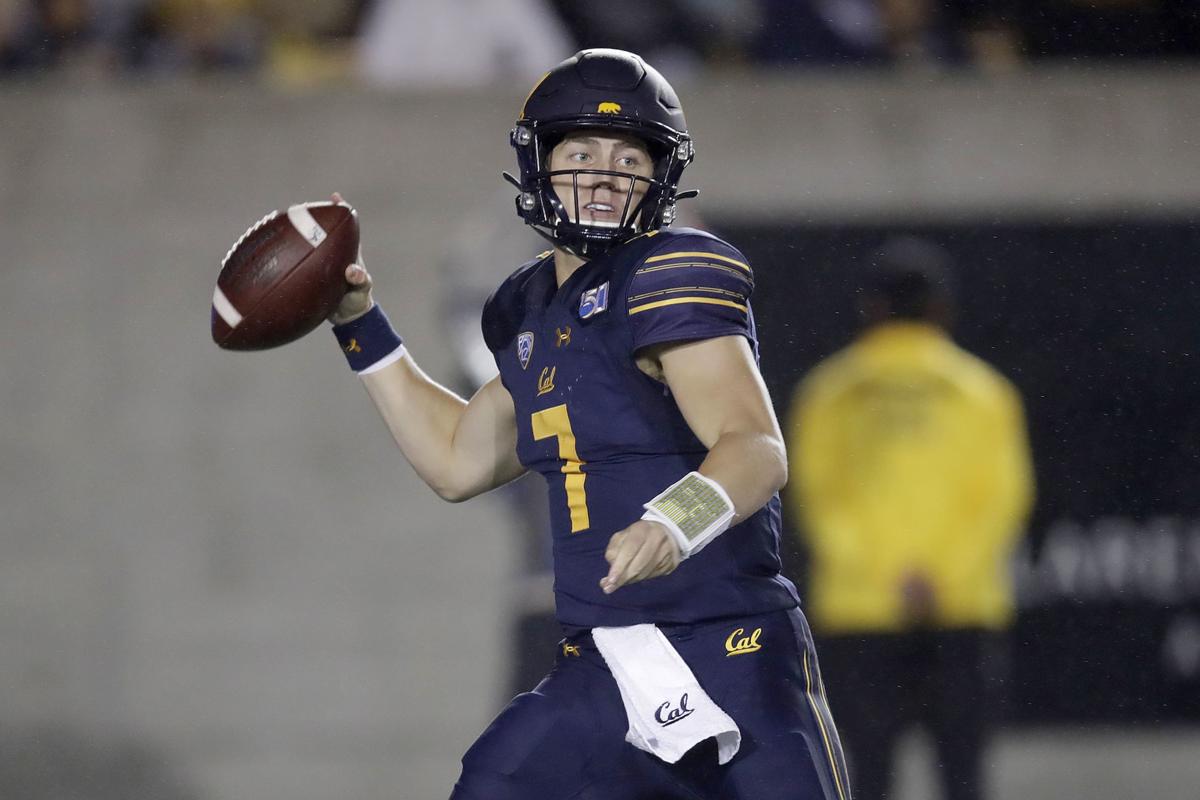 And then there were none.
Arizona State's 24-17 win at California on Friday night gave every Pac-12 football team at least one loss by the end of Week 5.
It's the first time since 2009 that every Pac-12 team has lost before Week 6. Stanford (2013), Arizona (2014) and Colorado (2018) all started 5-0 before suffering a loss.
That was the least of the Golden Bears' concerns as they lost starting quarterback Chase Garbers to a shoulder injury. Cal announced Monday that Garbers is out indefinitely. Coach Justin Wilcox did say he might return toward the end of the season.
It's a tough blow for a Cal team that went to Seattle and upset the Huskies in Week 2 and is now headed to Eugene to take on Oregon in what was anticipated to be a closer game before the injury.
Scouting the South
Washington's 28-14 home win over USC on Saturday knocked the Trojans out of first place in the South Division.
Arizona and Colorado at 1-0.
The Wildcats, without starting quarterback Khalil Tate and running back JJ Taylor, had just enough to fend off UCLA 20-17 to open Pac-12 play with a home win.
Arizona and Colorado, which had a bye last week after upsetting Arizona State on the road, face off this week in Boulder.
USC is in third with a 2-1 conference mark and heads to Notre Dame following a by for a nonconference battle.
Arizona State, Utah, which bounced back from a road loss to USC with a 38-13 home win over Washington State, and UCLA are all at 1-1. The Sun Devils have a bye while UCLA hosts Oregon State.
Scouting the North
With Cal dealing with Garbers' injury, the smart money moves to Oregon and Washington as the favorites to represent the North. The Ducks are 1-0 with a win over Stanford while Washington is 1-1 with both games at home.
The Ducks host Cal (1-1) this Saturday while the Huskies are at Stanford, which is 1-2 after a 31-28 win at Oregon State.
You have free articles remaining.
If both teams take care of business the next two weeks, their showdown at Husky Stadium on Oct. 19 could ultimately decide the champion.
Oregon State is 0-1 and Washington State is a surprising 0-2.
Tough on QBs
Quarterbacks and injuries have gone hand in hand this season. USC's J.T. Daniels was lost for the season with a torn ACL in the season opener and second-stringer Kedon Slovis has basically missed the last two games with a concussion.
Stanford's K.J. Costello has missed two starts, including this past Saturday at Oregon State. Arizona's Tate missed Saturday's game and Cal's Garbers was injured on Friday night.
UCLA lost Dorion Thompson-Robinson in Saturday's game at Arizona.
The matchups
Cal at Oregon: Can the Golden Bears' defense keep it close for a backup quarterback? How will the Ducks respond to a week off.
Arizona at Colorado: Will the Wildcats have Tate and Taylor back? How will the bye week layoff affect the Buffaloes? Winner will be in first place in the South.
Oregon State at UCLA: The Beavers saw their rally fall short at home while the Bruins couldn't make it two comebacks in a row. Will DTR be ready to go for UCLA?
Washington at Stanford: The Huskies have bounced back from their loss to Cal with two solid performances. The Cardinal haven't been impressive but are capable of the upset.
In the polls
Oregon remained at No. 13 in The Associated Press poll after a bye while Washington moved up two spots to No. 15 with the victory over USC — which also knocked the Trojans out of the rankings.
Utah also moved up two spots to No. 17 and Arizona State is back in the poll at No. 20 after beating Cal, which fell out and would be No. 27.
Power rankings
About the only things that seems certain is Oregon (3-1, 1-0) is No. 1. Washington (4-1, 1-1) moves up to No. 2 followed by Utah (4-1, 1-1), Colorado (3-1, 1-0), Arizona State (4-1, 1-1) and Arizona (3-1, 1-0).
The second half starts with USC (3-2, 2-1) at No. 7, Cal (4-1, 1-1) and Stanford (3-2 1-2), with UCLA (1-4, 1-1), Washington State (3-2, 0-2) and Oregon State (1-3, 0-1).