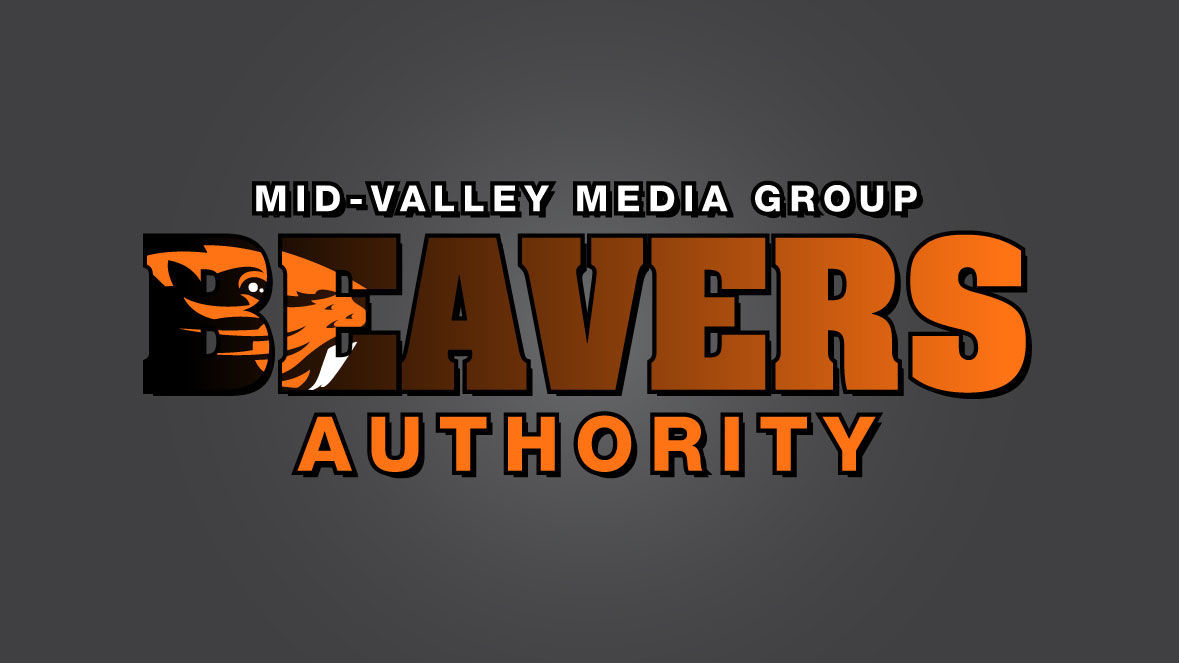 PULLMAN, Wash. — Oregon State's women's rowing team recorded four first-place finishes over No. 15 Washington State and Gonzaga Sunday morning. 
"Every single boat raced aggressively today," coach Kate Maxim said. "The team came off a tough week of final exams and rallied together to make sure we took full advantage of a great racing opportunity. We have a lot to work on in the weeks ahead and are looking forward to getting back to work this week."
OSU's Varsity 8 churned across the 2,000-meter course with a time of 6 minutes, 34.9 seconds. The V8 crew, which includes Alina Hagstrom, Eliza Adams, Mimi Ballinger, Scout Sutton, Katie Descheemaeker, Holly Golightly, Jane Smeins and Hannah Robinson and coxed by Bailey Daniels, recorded the day's fastest time to earn the 7.4-second win over WSU which finished 14 seconds ahead of Gonzaga.
The Beavers' Second Varsity 8 held off the Bulldogs in the closest race of the day winning 6:52.7 to 6:57.1. The Cougars finished third (7:00.2) and Loyola Marymount completed the course in 7:08.1.
Oregon State's Varsity 4+, consisting of Becca Pritchard, Amelia Sabin, Claire Williams and Liz Matzdorf and directed by AnnaRuth Neville, produced a win of nearly 10 seconds, turning in a time of 7:26.0 to the Cougars' 7:35.7.
The Second Varsity 4+ race was OSU's other win on Sunday. The Beavers' crew of Taylor Pereira, Natalie Tercek, Anna Schulhoff and Mackenzie Rice and coxed by Jean Cook, posted the largest win of the day finishing with a time of 7:36.1. Washington State came in at 7:57.6 while Gonzaga took 8:20.6
OSU's Novice 8 raced hard before coming up just short finishing with a time of 7:08.8, six seconds behind WSU. Gonzaga finished third (7:52.2).
In the Third Varsity 8, the Beavers recorded a time of 7:13.2 to finish second to the Cougars (7:02.6) but ahead of Seattle Pacific (7:26.3).
You have free articles remaining.
OSU is back on the water April 6 at the Covered Bridge Regatta held on the Beavers' home course at Dexter Reservoir.
Men
Four men's crews recorded wins over Gonzaga.
The Varsity 8 consisting of Hunter Smith, Alex Carlton, Roman Pjajka, Jacob Randall, Tyler Gray, Jacoby Wilson, Nils Patrick and Nick Taylor and coxed by Ben Garrison, raced past the Bulldogs crossing the finish 13 seconds ahead of Gonzaga with a time of 5 minutes, 55.72 seconds.
OSU's Junior Varsity 8 powered by Emerson Chase, Max McDonald, Nick Touchette, C.J. Wallace, Gregory Adelman, Camron Gharib, Zach Niedermeyer, and Samuel Foltz under the direction of Desiree Odgers, cruised to victory with a time of 6:04.54, nearly eight seconds ahead of Gonzaga.
The Beavers' Third Varsity 8 turned in the most dominant race defeating the Zags by more than 16 seconds. The crew, which includes Hunter Rust, Trygve Nordby, Jacob Hart, Ezra Glickman, Christian Touhey, Josh Hocker, Austin DeMartine and Zachary Smith and guided by Roger Wu, covered the course in 6:17.78.
The closest race of the day featured the Freshman 8 consisting of Chase, Wilson, Zachary Smith, Nordby, Matthew Peterkort, Hayden Wildermuth, Dalton Lundry and Foltz and directed by Andrew Bullock, outraced the Zags to the line with a time of 6:24.19.
In the final race of the day, a pair of varsity/junior varsity combined boats pulled in ahead of Washington State's Varsity 8 with times of 6:01.63 and 6:02.40 respectively. OSU's 3V8 finished fourth out of six boats.
The Beavers return to the water Saturday to host UCLA at Dexter Reservoir.