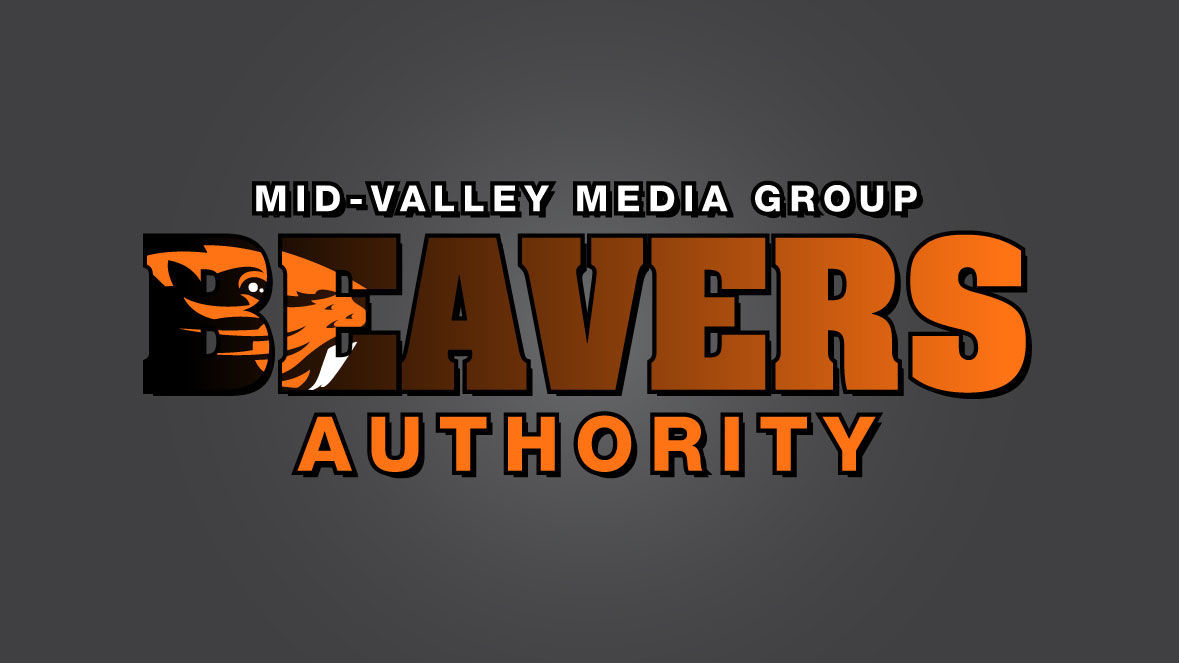 LOWELL — Four crews from the 18th-ranked Oregon State men's rowing team raced to victory Saturday morning on their home course at Dexter Lake.
"This was an awesome way to cap off a hard week of training," coach Gabe Winkler said. "Gonzaga came to race and they had some good speed but all of our guys responded with gutty performances. It was beautiful racing in a beautiful location. We'll look forward to being back out here next week to take on Stanford."
The Varsity 8, powered by Jesse Maritz, Hunter Smith, Baxter Call, Roman Pjajka, Jacob Randall, Jacob Hart, Max McDonald, Neall Koetje and coxed by Ben Garrison, recorded the only sub-6 minutes time of the day crossing the finish with a time of 5 minutes, 53.61 seconds and coming in nearly 10 seconds ahead of the Bulldogs (6:02.19).
The Beavers' Junior Varsity 8, which included Alex Carlton, Sasha Kosek, Timothy Shearer, Miles Moran, C.J. Wallace, Zach Fried, Max Shaffer, Nils Patrick and under the direction of Ercoli Crugnale, posted an impressive time of 6:03.15 in racing past Gonzaga's crew which turned in a time of 6:10.38.
In the closest race of the day, the Beavers' Third Varsity 8 held on for the two-second win. OSU's crew of Hunter Rust, Ezra Glickman, Tyler Gray, Alex Hernandez, Nick Touchet, Austin Eaton, Austin DeMartine, Camron Gharib and directed by Nick West, outraced the Zags to the finish line pulling in with a time of 6:13.13 to 6:15.05.
The Beavers' Freshman 8, consisting of Patrick, Shearer, Zach Niedermeyer, Shaffer, Gray, Eaton, Gregory Adelman, Andrew McSween and coxed by West, registered the largest margin of victory on Saturday notching a time of 6:10.83 while Gonzaga's crew recorded a time of 6:30.35.
You have free articles remaining.
The Beavers return to the water next Saturday to host Pac-12 rival Stanford at Dexter Lake.
AUSTIN, Texas — Three crews qualified to the 'A' Final at the Longhorn Invitational on Saturday morning and the Beavers finished the regatta fourth out of eight teams in a field that included four ranked teams.
The Beavers' Varsity 8, crewed by Alina Hagstrom, Olivia Ashby, Paige Phillips, Eliza Adams, Abigail Watts, Katie Descheemaeker, Mimi Ballinger, Scout Sutton and directed by Heather Thompson, raced past No. 18 Oklahoma to finish second in heat racing. The Beavers covered the course in 6:29.274, finishing ahead of the Sooners by more than three seconds to advance to the 'A' Final. OSU finished fourth in the final behind No. 3 Texas, No. 8 Iowa and No. 9 Virginia.
Oregon State's Second Varsity 8 achieved similar results for the Beavers. racing to second place in its heat and beating the Sooners by nearly nine seconds, 6:44.634-6:53.084. The 2V8 crew, powered by Mimi Grosselius, Gabriella Yakemow, Claire Diller, Maddie Vinson, Taylor Gibson, Natalie Tercek, Diana Oppenheimer, Liz Matzdorf and coxed by Cassy Lozano, went on to a fourth-place finish in the 'A' Final.
In the Varsity 4+ category, OSU's crew of Mackenzie Rice, Claire Williams, Becca Pritchard, Lexi Heyerly and coxed by Bailey Daniels, raced to a third-place finish in heat racing, finishing behind Texas and Oklahoma but 17 seconds ahead of Miami. The Beavers' V4+ stayed close in the 'A' Final before finishing fourth behind Virginia, Texas and Iowa.
Oregon State is idle until the Pac-12 Championships on May 13.