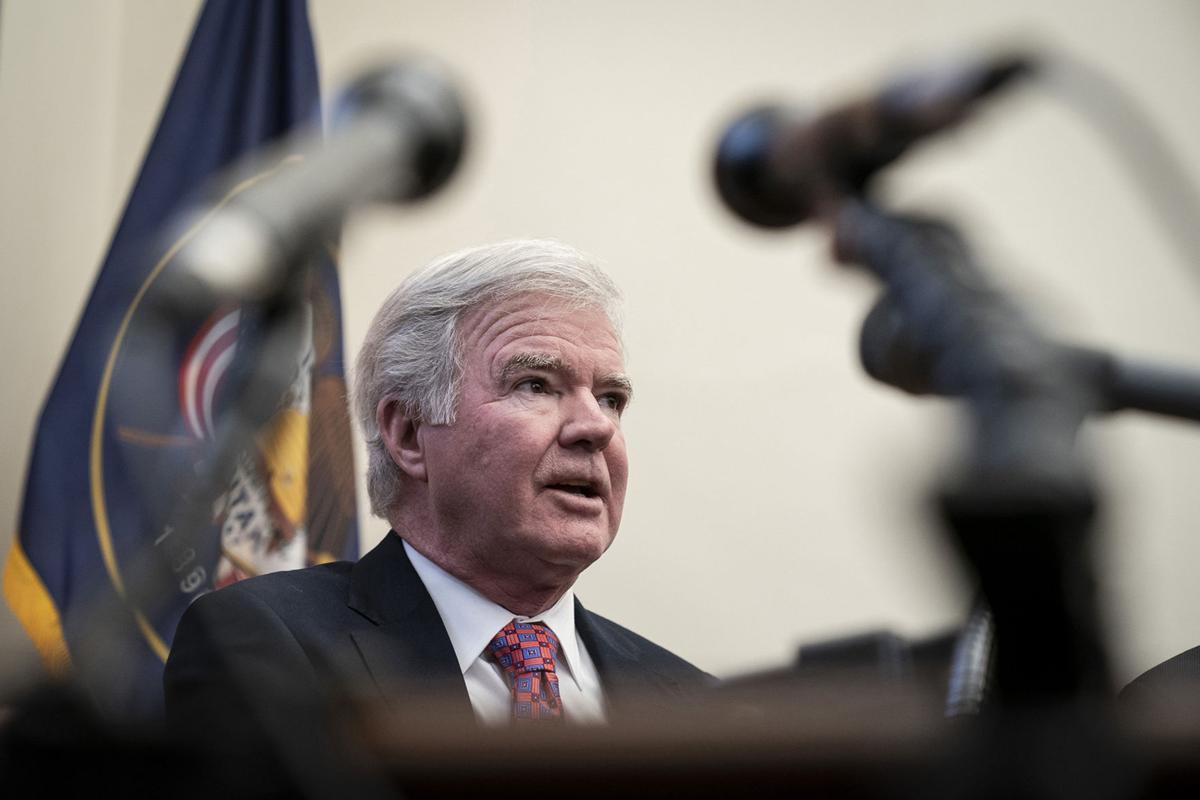 Here's a sentence you don't see written often in the American sports media: Mark Emmert is right.
If you were not following the NCAA's Twitter feed Friday evening, you might have missed the president of the college sports governing body render his opinion in a video question-and-answer session on what must happen for there to be college football during the 2020-21 school year.
As all well know, the impending college football season is very much in doubt with the overwhelming majority of college campuses shut down as part of the efforts to contain the coronavirus pandemic.
"If you don't have students on campus, you don't have student-athletes on campus," Emmert said. "That doesn't mean (the school) has to be up and running in the full normal model, but you have to treat the health and well-being of the athletes at least as much as the regular students."
In this case, the much-criticized NCAA leader is on target.
No matter how pressing the financial imperative is for there to be college football in the coming school year - and that need is beyond acute - there is no way to ethically justify asking college athletes to assume greater risks during the ongoing pandemic than what is asked of overall student populations.
That dynamic is a major part of the reason why decisions on trying to salvage college sports seasons amidst the COVID-19 outbreak are so much more complex than for professional sports.
In various legal proceedings, NCAA universities have been adamant that the athletes who represent their schools should be considered students, not employees.
So, unlike professional athletes who are part of player unions/associations and draw salaries based on collectively bargained systems, college players are essentially under the care of educational institutions.
That raises the level of responsibility for those in college sports to look out for players' best interests and it eliminates the moral standing to ask athletes to assume risks for monetary reasons.
Coming after the cash cow that is the men's NCAA basketball tournament was canceled, the financial implications for major college sports if there is no college football season in 2020-21 would be dire.
Figures collected by the U.S. Department of Education for the 2018-19 school year (the most recent year available), show how calamitous no football season would be.
According to the USDE gender equity database, football was responsible for 85.8% of the overall athletics revenue (which was a whopping $181,988,273) generated by the University of Texas in '18-19.
Football was the source of 83.4% of Alabama's athletics revenue, 82.3% of Michigan's and 79.4% of Ohio State's.
Among so-called "basketball schools," football produced 66.7% of the revenue at Kansas, 65.4% at Indiana and 54.8% at North Carolina.
For the three state of Kentucky Football Bowl Subdivision schools, Western Kentucky drew 59.8% of its athletics revenue from football, while Louisville generated 51.8% and Kentucky 50.9 percent.
Making things even more challenging, the option of playing seasons without fans in the stands - which will bring NASCAR Cup Series racing back May 17 at Darlington and may get the Major League Baseball season underway in early July - is also problematic for college sports.
Can, say, the University of Kentucky justify asking its offensive front to line up 6 inches from the Eastern Michigan defensive line on Sept. 5 if you do not deem it safe for spectators to be in contact with each other in the Kroger Field stands?
"There's going to be a lot of critics out there," UK Coach Mark Stoops said April 27 in a virtual news conference when asked about the idea of playing college football without fans.
"The optics of it, to say you're going to have college kids allowed to play, line up 6 inches apart from each other, breathe on each other, sweat on each other, get in big piles and do all that but you're not allowed to have fans in the stadium? That's going to be the first thing you hear, right? The optics of it."
The only way to justify playing college football in 2020-21 is if it is safe enough for college campuses to be open to the general student population in some meaningful form.
Likely, it would also need to be possible for at least some percentage of fans to attend games safely in the stands, too.
But, first things first: The universities have no moral standing to ask their athletes to come back to campus if it is deemed too risky for other students to do so.
"If a school doesn't reopen, then they're not going to be playing sports," the NCAA's Emmert says. "It's really that simple."
What are the odds? In an important debate, Mark Emmert is on the right side.
Be the first to know
Get local news delivered to your inbox!