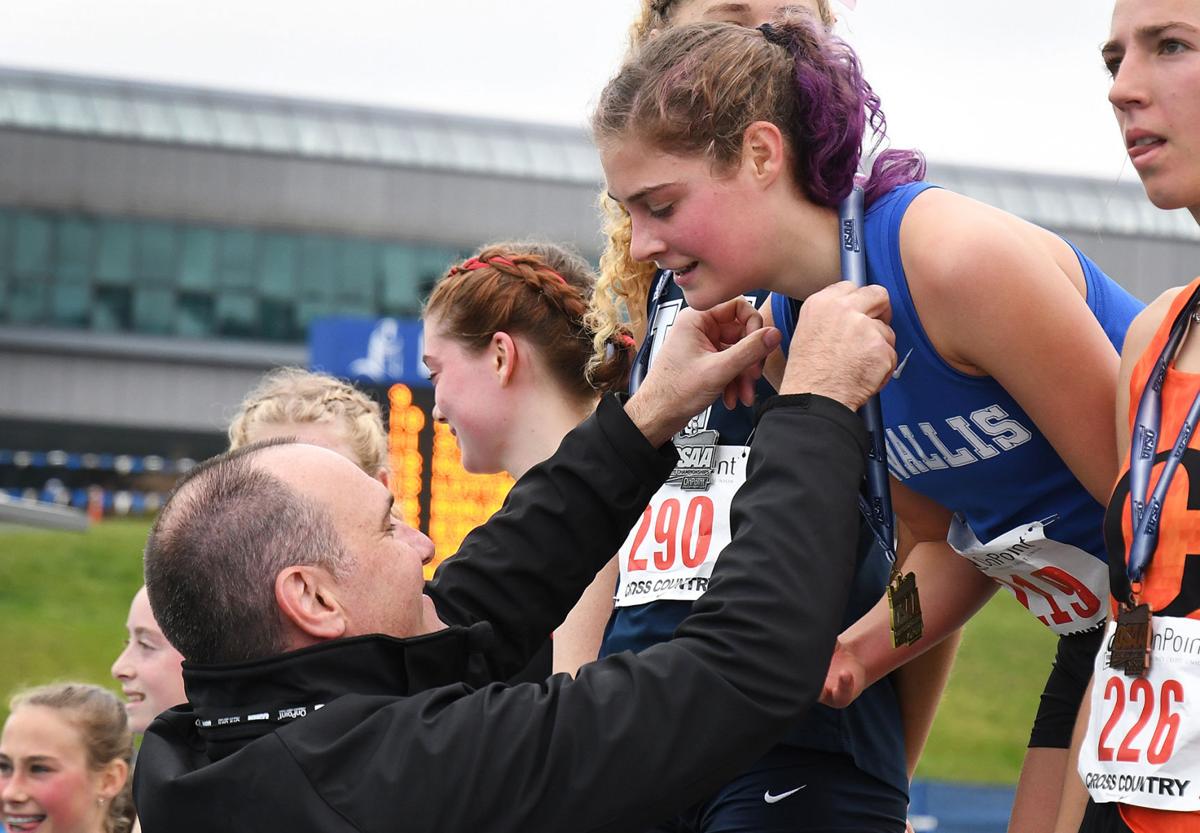 The Corvallis High girls cross-country program captured its first ever state title in 2019 thanks to a gutsy performance by a group of underclassmen — and a breakthrough race from the Spartans' top runner. 
CHS won the OSAA 5A state championship meet with a score of 67 points, just four better than runner-up Hood River Valley, to make history at Lane Community College in Eugene. 
Madeline Nason, a sophomore, also became the first Spartan to ever win an individual cross-country state title. 
A week after finishing second at the district meet, Nason tore through the 5-kilometer state course in 17 minutes, 51.60 seconds. The time was the fastest recorded by any 5A runner during the season, and the 14th-best time in the state of Oregon. 
She spent the first 2½ miles running alongside the lead group of runners before making a pivotal decision to break away from the pack with a half mile to go. 
"My goal was to run fast," Nason said. "I knew that I needed to pick it up at the end. I felt that I was capable of doing that and maintaining that for the rest of the race."
It was a 21-second personal best for Nason, and set the tone for a pack of four Spartans who finished in the top 15. 
"It's really exciting," Nason said after the race. "I'm really glad my teammates could also be up on that podium with me. Even the ones who weren't up there ran an awesome race today."
North Salem, which proved to be Corvallis's toughest Mid-Willamette Conference rival throughout the season, took third and finished just seven points behind the Spartans. For much of the race, it appeared that the Vikings might take the team title. 
But a strong finish from a trio of Corvallis freshman helped the Spartans take control of the team race. Ava Betts took eighth in 18:35.50, Avery Nason finished 10th in 18:48.90 and Ronja Soares placed 14th in 19:00.50.
"Most of us were on the same middle school team," Avery Nason said of Corvallis' freshman core. "We've run together a lot before."
Sophomore Vivienne McFarland Price rounded out the scoring with a 37th-place finish, while Olivia Dever and Kaia Anspacher took 41st and 55th respectively.
"It's just crazy," Betts said. "We never imagined this at the beginning of the season. We didn't even think about it until the weeks leading up to districts and then it started to get more serious."