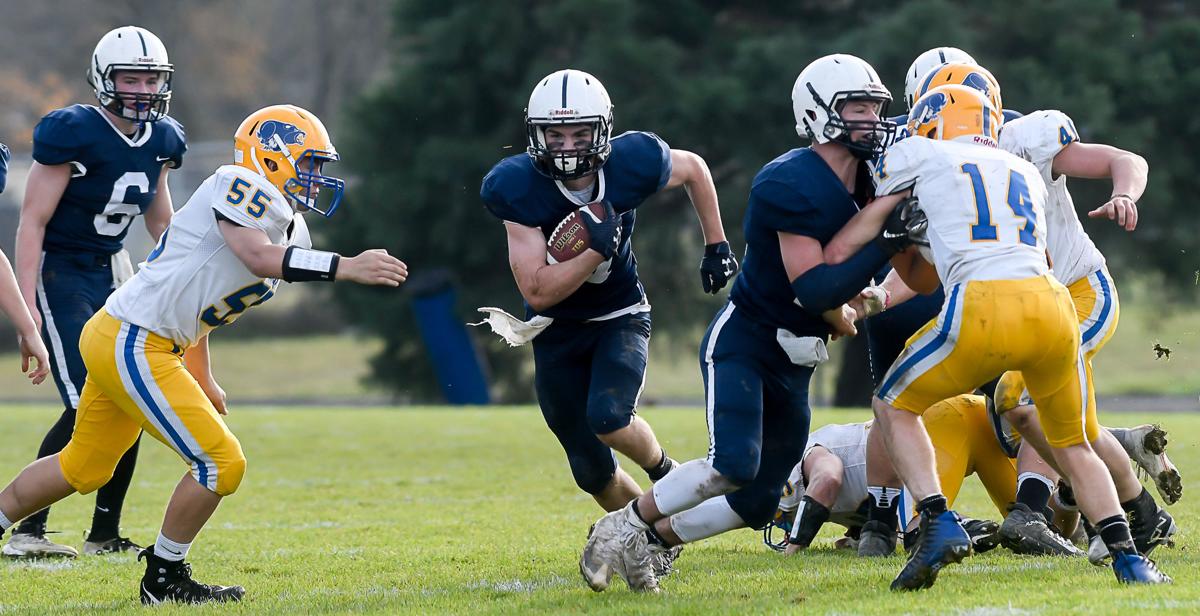 Zach Young rushed for 232 yards and four touchdowns to lead Monroe to the 2A football semifinals with a 53-23 win against Toledo on Saturday at Monroe.
The fourth-seeded Dragons will play No. 1 Kennedy at 11 a.m. next Saturday in Hillsboro for a berth in the state championship game.
The Dragons lost to Toledo during the regular season but were playing without their starting quarterback, Brody Ballard.
Saturday's game was different. Ballard was in the lineup and Monroe was hitting on all cylinders on offense.
You have free articles remaining.
Young got the Dragons going with an 80-yard touchdown run on their first play from scrimmage. Monroe led 25-0 at the end of one and 32-7 at the half, but the Boomers made a run.
Toledo came out and scored on their first drive of the second half, got a safety to make it 32-16, then took over at midfield following Monroe's kick after the safety.
That's when Dylan Irwin forced and recovered a fumble to get the momentum back for Monroe.
"That was a huge play there in that moment in time because they were rolling," Monroe coach Bill Crowson said.
Irwin added 82 yards on 16 carries and scored twice. Trent Bateman had three catches for 63 yards and two touchdowns and Ballard had nine tackles and a sack on defense.