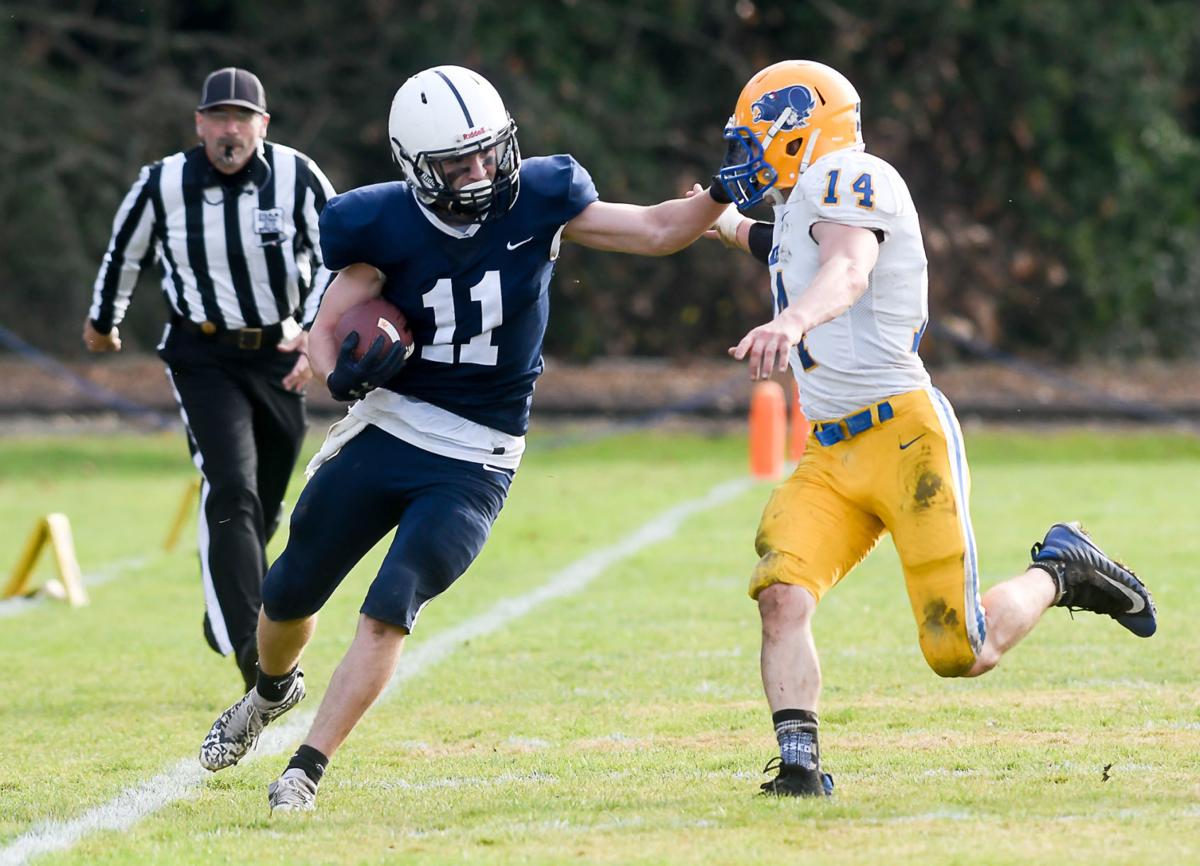 During its postseason run two years ago, Monroe spent a large chunk of November practicing at Corvallis High School so that the Dragons' players could get used to playing on a turf surface.
Bob Holt, who was the athletic director at Corvallis at the time, joked with Monroe coach Bill Crowson that the time spent on the turf would provide the Dragons with a bit of 'Spartan magic.'
"We won the whole thing that year, so we're hoping to tap into that a little bit again this year," Crowson said, laughing.
This year's Monroe squad (10-1, 5-0) will play in the state semifinals Saturday, where they will meet their toughest challenge yet. The No. 4-seeded Dragons will square off with No. 1 Kennedy (9-1, 5-0) at Hillsboro Stadium at 11 a.m.
After taking home the title in 2017 and reaching the semifinals last season, Monroe will test its high-powered offense against a stout Kennedy defense that holds opponents to just over 10 points per game.
You have free articles remaining.
To reach this point, the Dragons nabbed a revenge win last Saturday over No. 5 Toledo, which handed Monroe a 52-49 loss earlier this year.
"Toledo was a big one for us," Crowson said. "It's always good to be able to go back — we felt like we lost one to them that we probably could have won. I think the guys are pretty excited about that one, and they're excited about this one. Kennedy is a good club and we're probably going to have to go out and play our best football of the season."
Monroe has scored 529 points this year — 60 more than any team in 2A — and is led by the skilled rushing trio of Zach Young, Brody Ballard and Dylan Irwin. They will face a Kennedy defense that has not yielded more than 18 points to any 2A opponent this year.
The Trojans' lone loss this year came to Rainier, one of the top 3A teams in the state.
"Pretty traditional sets, run-first football team," Crowson said. "They do very, very well defensively. They're similar to us in terms of how they line up and how they approach the run game, I think. It's gonna be a lot of work to find places to run."
During Monroe's 2017 title run, the Dragons were very dependent on a sophomore class that included Young and a host of other big-time contributors, but only two players from that class are still on the team. While the Dragons don't boast a ton of experience age-wise, their juniors and sophomores have plenty of postseason experience and have been key at several positions this season.
"I'm really, really happy for those two guys and the success they've had," Crowson said of Young and senior Darren Parker. "They've been great parts of our football program."