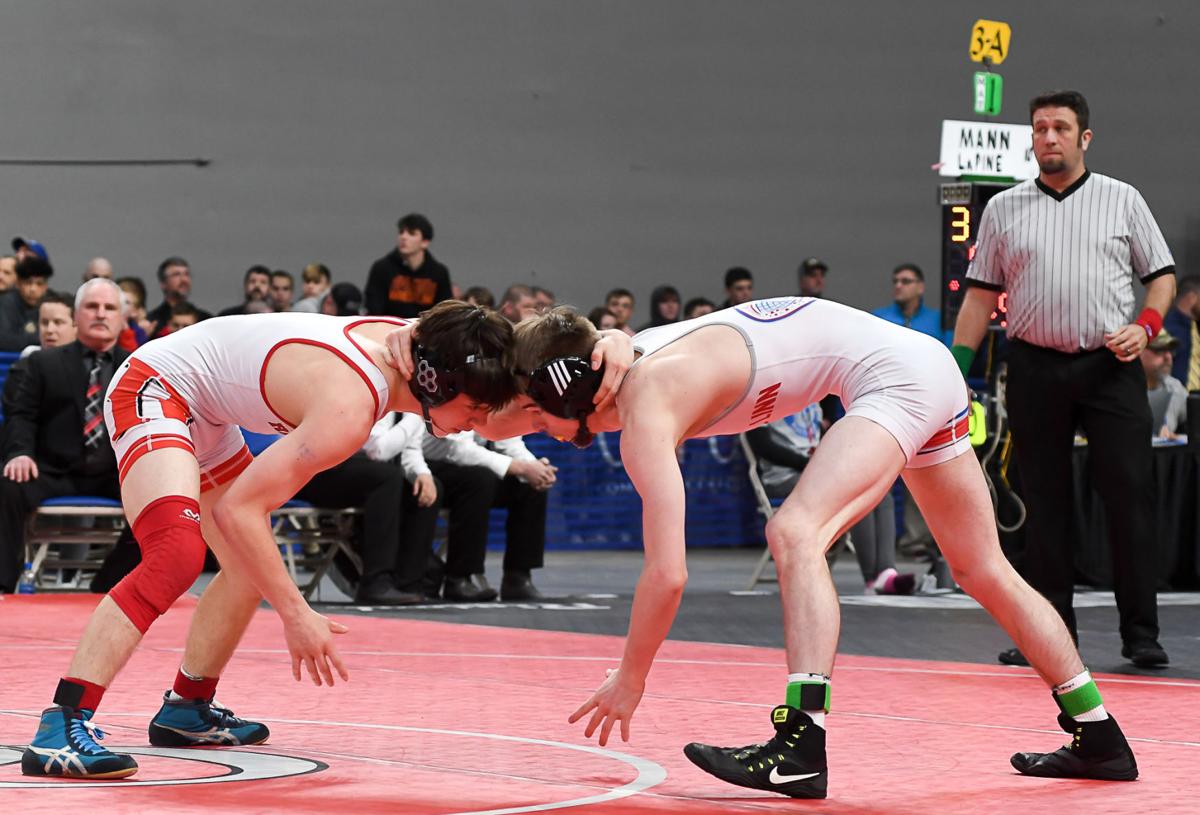 Whether Oregon high school athletes get to play this school year is still to be determined, with the spread of the coronavirus as the primary hurdle.
But the state's governing body of prep athletics and activities is making plans while following the lead of education and health leaders.
Peter Weber, executive director of the Oregon School Activities Association, said Friday afternoon that he and his colleagues were still trying to figure out what the "freeze" regarding social distancing and gatherings announced by Oregon Gov. Kate Brown means for high school students.
But, Weber says, it doesn't sound good for the start of the OSAA's season 2, slated to begin Dec. 28 with sports normally held during the winter – basketball, swimming and wrestling – starting practice and opening competition two weeks later.
Under current state protocols, basketball and wrestling are prohibited because they are contact sports. Athletes can work out but nothing more.
In addition, current guidance from the Oregon Department of Education states that if schools are in a distance-learning format, students at those schools can't compete indoors.
"You put those two things together and something will need to change for us to proceed with season 2 at the end of December," Weber said.
After Brown's announcement, Weber met virtually Friday with school superintendents throughout the state. He learned that new K-12 sports guidance surrounding the "freeze" is expected next week.
The OSAA in August released its revised calendar for the current school year with three distinct seasons from late December to late June with little overlap of the seasons.
Traditional winter sports activities will be held in January and February, fall sports in March and April and spring sports in May and June.
Contingency groups with representatives from each sport have been meeting regularly to determine what a season might look like and how the "culminating" or postseason week in each sport at the end of each season will be organized. The OSAA's executive board, with representatives from throughout the state, has held work sessions every few weeks to discuss related issues.
The OSAA doesn't have a hard deadline set at which time it must be decided if winter sports will begin as scheduled. But the executive board meets Dec. 7 and plans to make a decision by given, provided there is enough information available by then to make such a decision.
"Certainly with today's information of the freeze, it's not trending the way we would want it to trend," Weber said Friday. "If we're not able to start on the 28th, what does that look like? Does that look like a delay? Does that look like a shift? A cancel? What does it look like?"
Those are the conversations being had.
OSAA officials have also talked with those in other states dealing with the same issues. Some have had organized competition this fall, and the OSAA is trying to learn from them, Weber said.
While dictated by the governor's office and Oregon Health Authority, the OSAA is working with available information and trying to figure out how schools can give athletes opportunities when it's safe to do so.
Weber said it's an important reminder that the OSAA is bound to follow the direction of the state.
"We've had some people reach out to us and say, 'you should just do what you want.' It doesn't quite work that way," he said.
The OSAA continues to communicate with state officials and advocate for extracurricular activities, knowing that getting back to in-person learning is the straightest path to making that happen.
"Hopefully if that is able to occur, I think that only helps our ability to also return to activities and sports," Weber said.