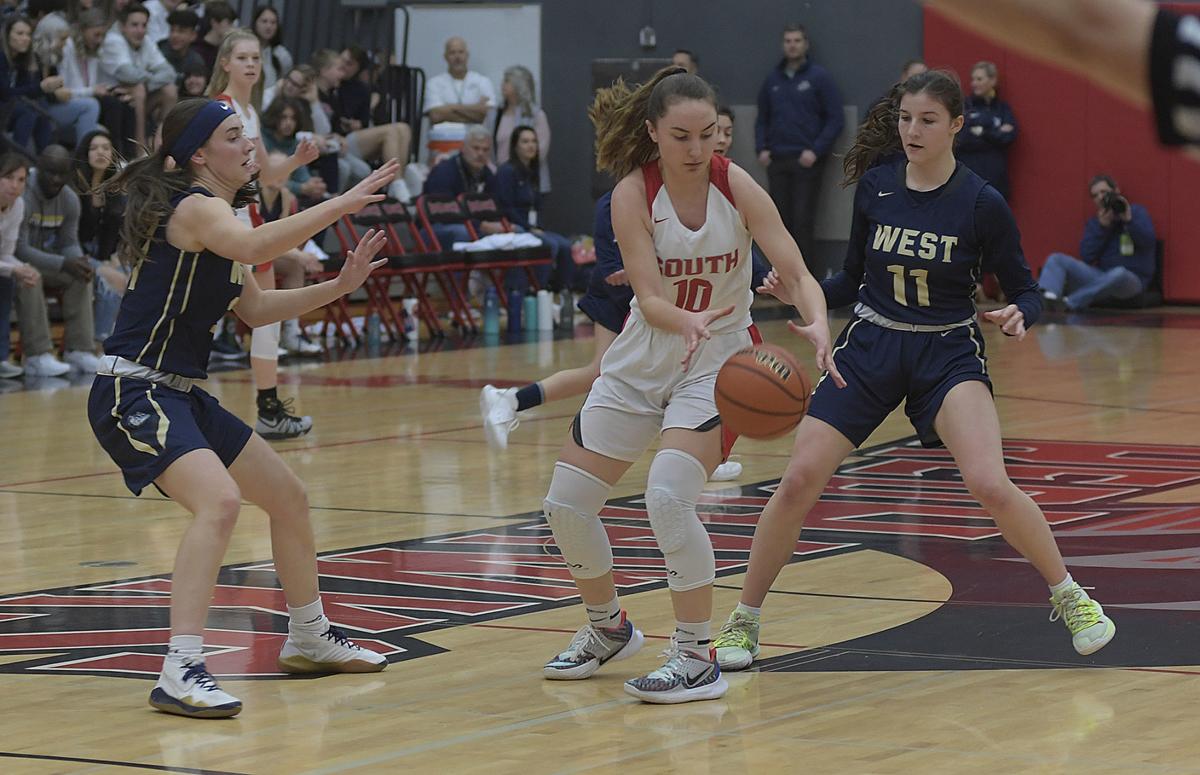 There is still plenty at stake in Mid-Willamette Conference girls basketball with just over a week to go in the regular season.
While Silverton (19-3, 13-1) has already wrapped up the conference title, and Lebanon (14-6, 10-3) has a firm hold on second, four teams will be in contention for the league's final two automatic playoff bids.
West Albany (15-7, 9-5) sits in third place after securing a pair of wins last week. The Bulldogs will host Lebanon on Tuesday before traveling to Dallas on Thursday.
Central (11-10, 8-5) is in fourth place entering the week, which leaves Corvallis (15-7, 8-6) and Crescent Valley (12-10, 7-6) on the outside looking in at the moment. Corvallis suffered a one-point loss to West last week, but the Spartans have a chance to work their way back into the playoff picture Friday when they travel to Central for their only game of the week.
Crescent Valley, meanwhile, will likely need to win its final three games to have a chance at leapfrogging both Central and Corvallis. The Raiders will face Dallas on the road Tuesday and host Lebanon on Friday.
In the Oregon West Conference, one last hurdle stands between Philomath and a perfect regular season. The Warriors (22-0, 11-0) are the only unbeaten team in 4A and one of only two remaining in the state — Crane is 25-0 in 1A. Philomath will finish out its schedule when it hosts Woodburn on Tuesday and then wait to find out its first-round playoff opponent.
In the Mountain Valley Conference, Harrisburg (19-6, 8-4) will travel to Yamhill-Carlton (17-8, 9-1) for a first-round playoff game on Friday. Santiam Christian (18-7, 8-4) will hit the road to face Burns (21-5, 8-2) Friday.
Both local teams out of the Central Valley Conference will host 2A playoff games this week. Monroe (20-5, 13-1) will welcome Enterprise (17-6, 8-4) Friday, while Central Linn (21-4, 12-2) will face Colton (15-11, 9-5).
Boys
The only thing standing between Philomath and a league title is a Tuesday showdown with Woodburn.
The first-place Warriors (18-4, 9-2) can lock up the Oregon West Conference crown with a win over the third-place Bulldogs (16, 8-3) in both teams' regular season finales. When the pair of league rivals played at Woodburn earlier this season, Philomath was dealt a 54-44 loss.
Sweet Home (14-8, 5-6) sits in fifth place and will finish out its regular season at Newport on Tuesday.
In the Mid-Willamette Conference, fourth-place Corvallis (13-9, 8-6) can clinch an automatic playoff berth if it wins its final two regular-season games. The Spartans will be in action just once this week — they play at Central on Friday — and then will close out their league campaign next Tuesday.
Crescent Valley (10-11, 6-7) still has hopes of reaching the postseason, but will need the Spartans to lose at least one of those next two games. The Raiders have three games remaining and will play two crucial ones this week. CV hosts Dallas on Tuesday and will travel to Lebanon Friday.
Silverton and West Albany have wrapped up berths while South Albany needs one more win in three games.
The top four teams and the fifth-place team from the MWC and the Midwestern League with the highest power rankings will get in. 
In the Central Valley Conference, Jefferson (18-6, 10-2) will begin its postseason campaign Saturday when it travels to face Knappa (24-2, 14-2).
Get in the game with our Prep Sports Newsletter
Sent weekly directly to your inbox!