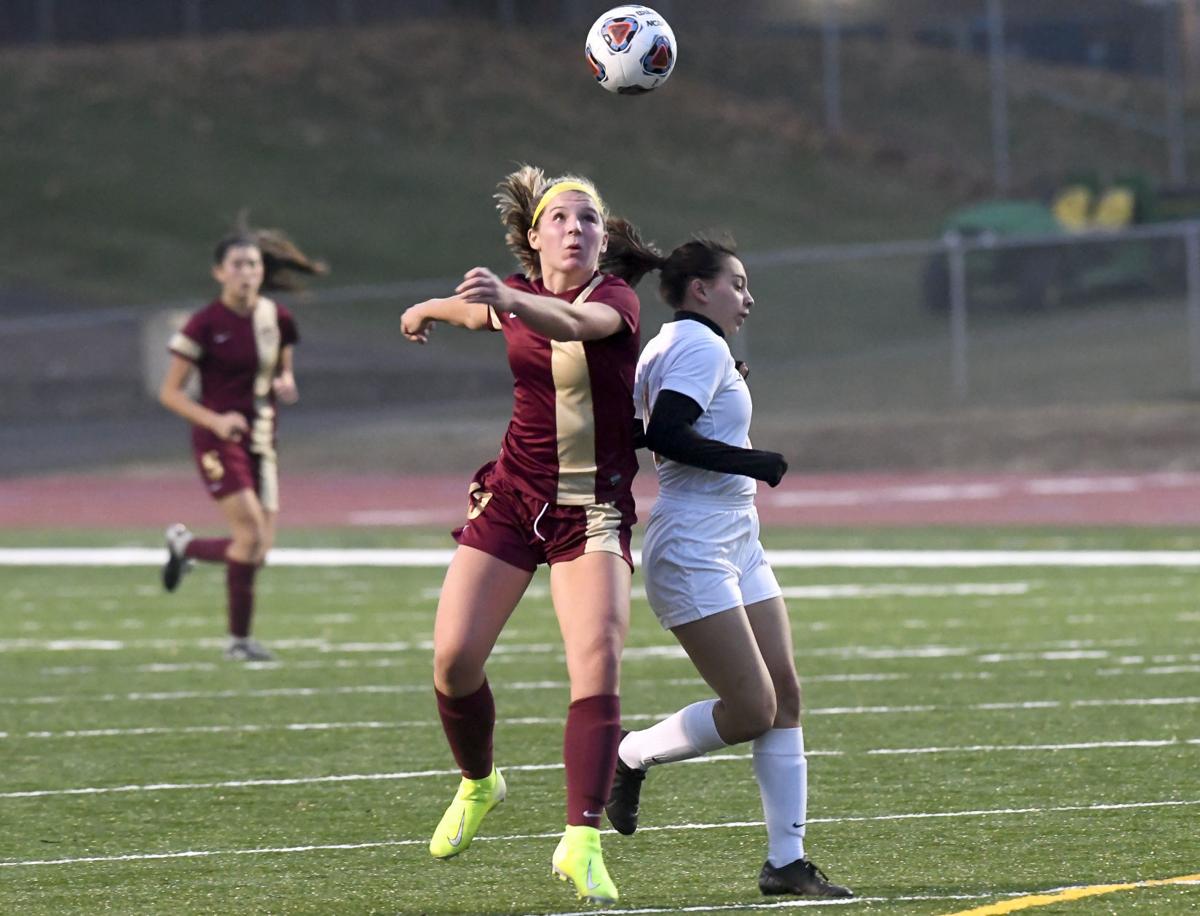 Crescent Valley High's girls soccer team is one win away from making a return trip to the OSAA 5A state title game and a chance to win back-to-back championships.
The Raiders, the No. 1 seed in the playoffs, will play host to No. 4 seed North Eugene at 6 p.m. at CV.
CV, which has 10 players back off last year's title-winning side, has yet to allow a goal in the postseason, knocking off The Dalles 8-0 in the round of 6 before blanking Willamette, the No. 9 seed, 2-0 on Saturday.
North Eugene has also pitched two shutouts, knocking off No. 13 Putnam 4-0 in the round of 16 and then winning 2-0 on Saturday at home against No. 5 seed Scappoose.
The Highlanders (8) and Raiders (9) have been the stingiest defenses in 5A with the two lowest goals allowed totals this season. CV hasn't allowed a goal since a 5-2 win over Central on Oct. 17.
The Raiders have been better offensively, credited with 53 goals compared to 38 by the Highlanders.
You have free articles remaining.
The Raiders (13-2-1) have gone 9-0-1 since losing back-to-back games against Summit (1-0) and West Albany (2-1) in late September. The tie came against No. 2 seed Corvallis, which lost to No. 7 Churchill, 3-1, in last Saturday's quarterfinals.
The Highlanders (10-2-3) started the season 8-0-3 before back-to-back losses to Springfield and Churchill in Midwestern League play to close the regular season.
North Eugene finished third in league play behind Churchill and Willamette.
The other semifinal pits Churchill at No. 3 seed Wilsonville, the winner of the Northwest Oregon Conference. The Wildcats defeated West Albany 5-1 in the quarterfinals.
Crescent Valley was the No 10 seed last year and went on to the reach the title game with three 2-1 victories on the road. The Raiders then topped No. 4 seed Churchill, 3-2 in overtime, to claim the title.
North Eugene reached last year's quarterfinals as the No. 1 seed but lost at home to No. 8 Corvallis, which would have been a higher seed but had to count several forfeits which dropped its ranking.
Saturday's state title game will be held at Hillsboro Stadium. A game time will be set after Tuesday's results.