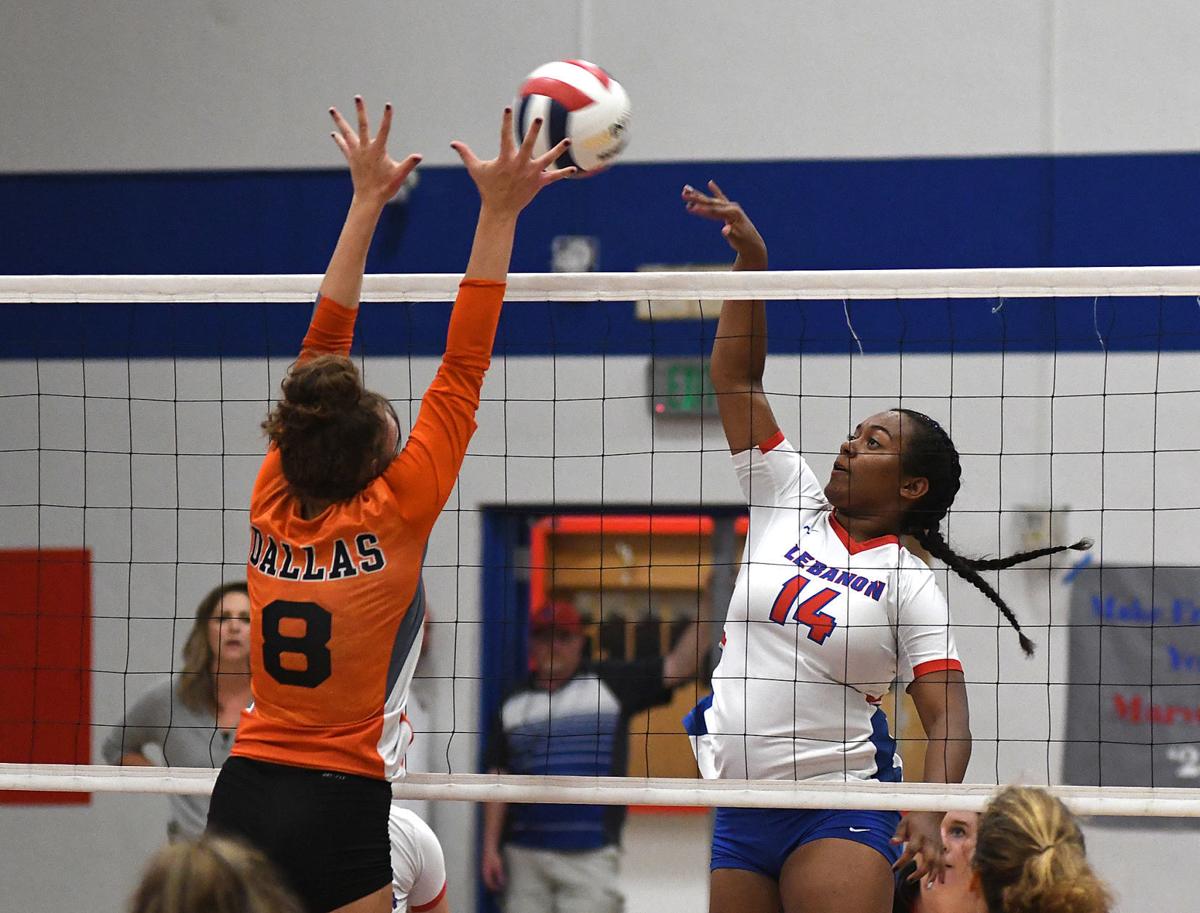 INDEPENDENCE — The West Albany volleyball team overcame Central on the road for the Mid-Willamette Conference win.
Game scores were 25-23, 25-15, 18-25, 25-18.
WAHS (1-0) coach Kelli Backer said the Bulldogs had some first-match nerves.
"We're young and Central is a much improved team and we're on their home court," Backer said. "Both teams had their opportunities and fortunately we were able to capitalize on ours a little better than they were."
Hannah Stadstad had 13 kills and 10 blocks, Elijah Sanders had 35 assists and Sydney Backer added 18 digs with 17 receptions with one error in serve-receive.
The Bulldogs head to the Central Catholic Tournament on Saturday at The Hoop in Salem.
Dallas sweeps Lebanon 
LEBANON — Unforced errors hurt the Warriors as they dropped their home opener to the Dragons in a Mid-Willamette Conference volleyball match.
Game scores were 25-21, 25-9, 25-15.
"We definitely had more unforced errors than we could afford," Lebanon coach Jorden Swanson said. "Fifty percent of the points they scored, we gave to them for free."
The Warriors (0-2, 0-1 MWC) will play Tuesday at Central.
Alsea sweeps Eddyville
You have free articles remaining.
EDDYVILLE — The Wolverines started off the Mountain West League season with the road win.
Set scores were 25-19, 25-21, 24-26, 25-11.
Junior Jessica Carlisle lead the Wolverines with 17 kills, six aces, eight digs, and one stuffed block. Junior Ariyah Bishop added 14 assists, six kills and an ace. Junior Maddy Zavaleta had nine aces.
"This is a nice way to start off league play," Alsea coach Katie Sapp said. "Winning on the road at Eddyville is always a challenge for us, so it was nice to see the team come back strong and win that 4th set working hard as a team and limiting our mistakes."
Alsea (2-4 overall, 1-0 in the MWL) plays McKenzie at home on September 10.
Monroe wins two
GLIDE — The Monroe volleyball team won two matches, defeating Bandon and then Glide.
Scores against Bandor were 25-21, 25-23. Scores against Glide were 23-25, 25-9, 25-9, 25-12.
Tyler Warden had seven kills and three aces, Sarah Thompson had nine digs and Ashley Sutton had nine assists and three aces against Bandon.
Maddie Gamache had 12 aces, Sutton had 18 assists andChloe May had nine kills against Glide.
Girls soccer
MILWAUKIE — Adriana Whitebird scored twice to lead South Albany to a 3-0 nonconference win at Milwaukie.
Birdy Marchand also scored for the RedHawks.
SAHS hosts Newport/Eddyville Charter on Saturday.